Snake And Crane Arts Of Shaolin (1978)
Directed by
Genre
Great final reel but the rest is trash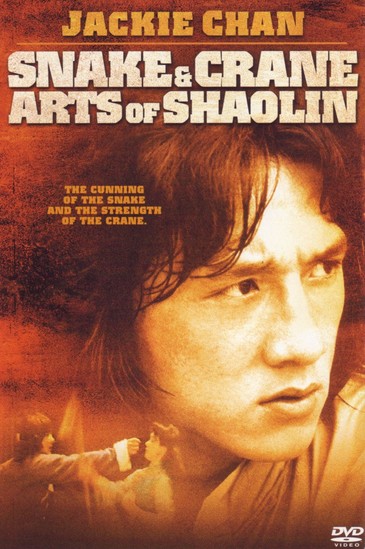 Reviewed by Simon on
2021-02-26
Eight martial arts masters combine their skills to produce the ultimate kung fu, Eight Steps of the Snake and Crane, but then promptly disappear. A year later a young lad appears in town carrying a manual of the Eight Steps and showing kung fu ability beyond his years. Various clans attempt to threaten, bribe or steal the manual from him - but all he wants is to find a man with a mole.
SNAKE AND CRANE ARTS OF SHAOLIN is a fairly cheap looking old-school kung fu film with a plot that rips off various Jin Yong tropes but is mainly there to connect the numerous fight scenes. Jackie Chan still hadn't really found his style at this point, and although there are some flashes of inspiration the fight scenes are mostly a little pedestrian... up until the final reel, that is, when it suddenly feels almost like a different film, as a final showdown on a mountain top sees Chan finally let loose with intricate and acrobatic choreography against an imperturbable foe. You can definitely see the seeds of the epic final fights of Drunken Master and The Young Master here.
Up until that point the film is something of a drag though, with dull writing, lousy acting and mostly uninspired direction. There is the odd shot that is quite interesting, but they're the exception not the rule. A lot of the time the camera isn't even focussed properly.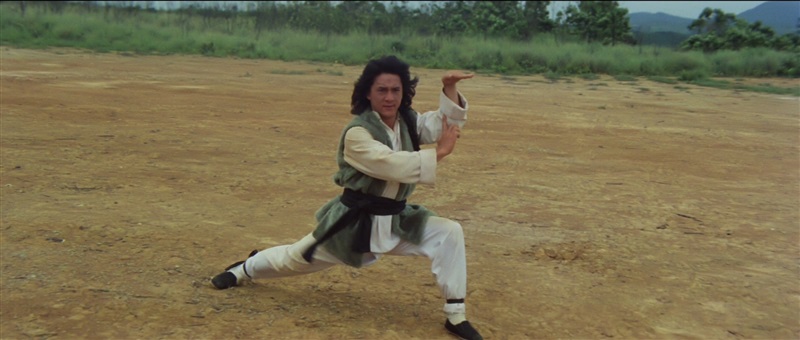 Jackie's character here is too confident, without that vulnerability that finally established him as something different to the Bruce Lee clone Lo Wei wished he was. Nora Miao is suitably bad-ass in her part, and Wu Te-Shan is quite likeable as Oddball Lu, but both get less screen time than the annoying pair of Lee Man-Tai and Kim Jeong-Nan, who is simply dreadful as the girl-disguised-as-snot-nosed-beggar cliché.
Up until the final reel the film is probably a 3/10, with isolated moments nudging 4, but that final fight elevates it to just about worth watching. If you skipped to the 1h 29m mark you honestly wouldn't be missing much though.
The 88 Films bluray is a bit of a mixed bag, it looks as good as can be expected from the source materials but audio options are a very muffled original mono or a crisp 5.1 track with extremely conspicuous added SFX. 5 minutes with foobar2000's EQ was enough to fix the mono so that it sounds as good as the surround but without the distracting additions, so not sure why they didn't make the effort - it obviously needed it.
Subtitles are also compromised, offering either a set that only translates written materials or one that is sort of closed captions, with sound effects annotated and speakers named... but only some of the time. I ended up running them through Subtitle Edit and cleaning them up half way through the film to remove the distraction. Hit me up if you want a copy of the SRT.
Crew
| | |
| --- | --- |
| Director | |
| Action Director | |
| Producer | |
| Assistant Director | |
| Cinematographer | |
| Editor | |
Also known as
Snake & Crane Arts of Shaolin
Arts of the Snake & Crane
External Links