Refugee (2000)
Directed by
Well developed story of personal lives falling victim to politics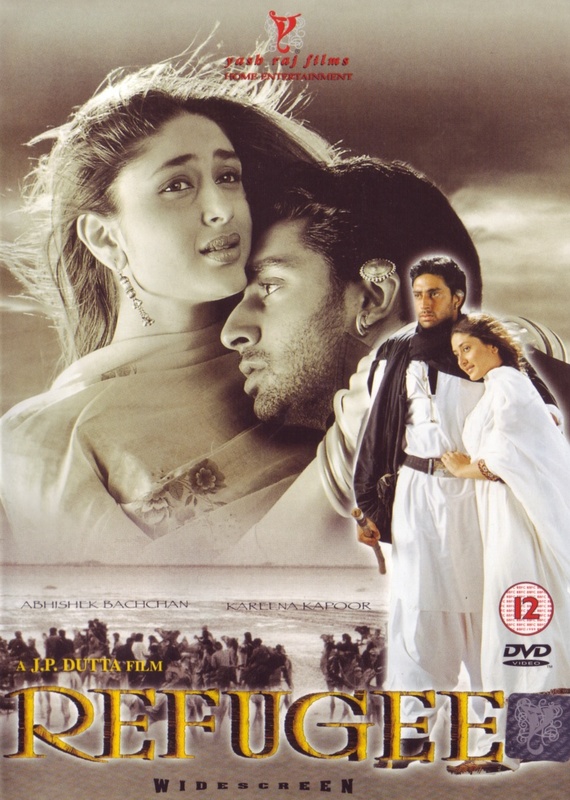 Reviewed by Simon on
2002-10-13
REFUGEE is "A Human Story", according to the tag-line. More specifically, it's about a guy called "Refugee" who lives in a village on the Indo-Pakistan border, and helps Muslim refugees from Bangladesh to cross over to Pakistan where they hope they will have a better chance of a life free from oppression. The first such group that we see him transport across the desert consists of two families, one of whom is eventually revealed to be Kareena Kapoor, under her veil. He takes a bit of a shine to her, and she to him. Love blossoms, as it will do in these circumstances. The family settle in a village on the Pakistan side of the border, and they meet up with Refugee whenever he makes the trip across.
But crossing the border is not a terribly safe activity, especially with Jackie Shroff guarding the Indian side and Sunil Shetty guarding the Pakistan side. One might expect that Refugee would encounter trouble with the law making these trips on a regular basis, and indeed the guards are soon on his case. But the law turns out to be amongst the least of his worries in the harsh and extreme desert living conditions where war and hardship are a way of life.
REFUGEE is a movie of two halves, or possibly three thirds. We open up with an hour or so of character development as the romance between Refugee and Naaz grows, and we learn more of the families and others in the village. In the second hour or so the complications that have been hinted at before start to develop and grow, personal conflicts with others rise to the surface, and life for our heroes starts to get tough. In the next hour the tension that has built erupts and the situation becomes desperate as politics and social turmoil overwhelm the lovers personal lives entirely, all of which builds to an insanely incendiary conclusion.
At 3 minutes short of the 3.5 hour mark, REFUGEE requires a little bit of stamina, but it uses its time well to flesh out the situation and the characters. The overall theme of personal happiness being stomped on by political issues is one that comes across a lot in Indian films. REFUGEE tries hard to be fair and to present the message that people are people and killing each other over the concept of 'nation' is a terrible waste of the potential of life. In the end there does seem to be something of an "India good, Pakistan bad" sentiment in the film regardless of its efforts otherwise. The film closes with a speech dreaming about a world with no borders, "No passport, no visa"... but one can't help suspect that J.P.Dutta imagines such a world would be established on India's terms rather than Pakistan's.
External Links