Wild Search (1989)
Directed by
8/10 - Richly characterised tale of redemption and recovery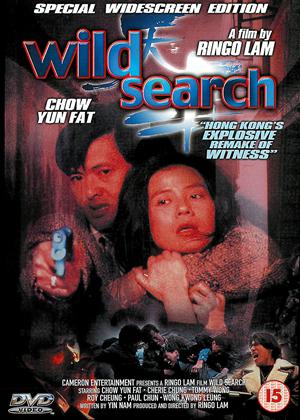 Reviewed by Simon on
2012-12-31
Chow Yun-Fat is a hard-boiled city cop, whose rather poorly executed raid of a suspected arms dealing venue leaves a dead woman, a crying child and a number of escaped suspects. Following the recorded address for the woman leads the police to a rural village, where the woman's sister (Cherie Chung) and father (Ku Feng) live a simple life. The child is handed over to their reluctant care, whilst Cherie is taken into the city to attempt to trace her dead sister's associates. In return, Chow agrees to help the family find the child's absentee father and persuade him to take care of the little girl. It quickly becomes clear that he would not be a good father, though.
As the investigation proceeds, city man Chow finds himself spending more time with country girl Cherie, and after a rocky start, affection begins to grow. Her naivete and innocence are a balancing influence on his cynical, world-weary nature, and the young child they both find themselves unexpectedly having to care for creates a sort of ad hoc family that all parties find something in that their current lives are missing, and whose continuation becomes a tempting prospect. The situation is complicated when Cherie's philandering ex-husband returns from the mainland and wants to take her back, though.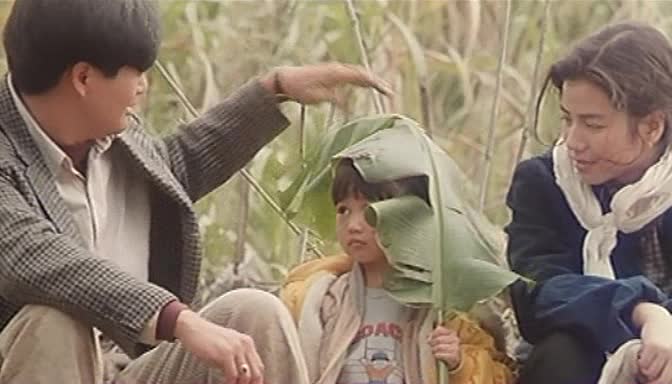 Further complications arise when the arms dealers are largely apprehended, and their mad dog Bullet (Roy Cheung) swears to take revenge on the cop most responsible for capturing them.
WILD SEARCH features a surprisingly rich story, more of a love triangle tale than a cops n' arms dealers story but weaving together a number of elements quite successfully. The contrast between modern (well, 1989) city life and traditional rural life is a major theme, the tale of a very sweet little girl who is orphaned and finds herself not terribly wanted anywhere is a fine story in its own right, and the relationship that develops between Chow and Cherie is genuinely affecting. The cops n' criminals side of things is probably the weakest part of the story, but does give Paul Chun a fine villainous role and Roy Cheung a chance to be very cool. It also gives the film an excuse for some decent action scenes too, quite brutal and realistic compared to the bullet ballets of the time.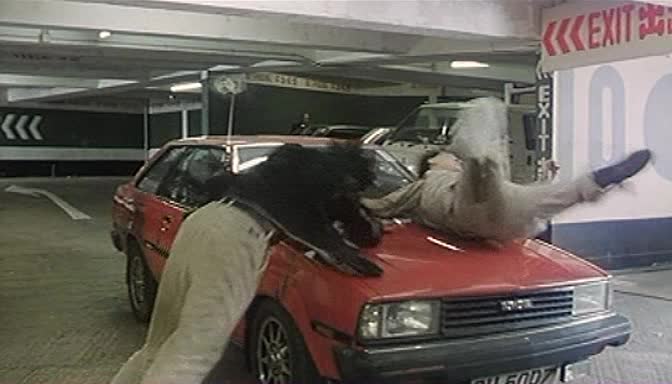 All these different strands are handled confidently by Ringo Lam, not normally known for his handling of romantic scenes and relationships, but clearly quite comfortable with the halting, challenged and awkward affection that grows between his two leads here. He is helped by yet another superb performance from Chow Yun-Fat, whose cynicism and machismo gradually wears down in the face of complete innocence. Cherie Chung also handles her role well, suitably conflicted between the growing relationship with a character completely outside her experience and the demands of tradition, which would seem to dictate that she take back her ex-husband despite his infidelities. Ku Feng plays off-type as the grandfather who finds his simple life suddenly full of unwelcome disturbances, and reminders of his failure to raise his elder daughter as a "good girl". Little Chan Cheuk-Yan really doesn't have to try very hard to be adorable, and certainly manages that even if "acting" may not be an accurate description of what she does.
Andrew Lau is always the goto-guy for shooting scenes of neon-lit Hong Kong by night, and he gives the city another fine treatment, effectively evoking the atmosphere of downtown Hong Kong at Christmas time. He also captures the other side of the territory, the impoverished rural areas of the New Territories, just as well.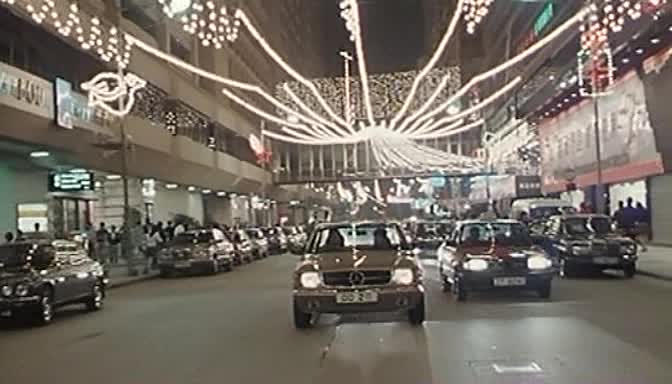 WILD SEARCH is another distinctive film from Ringo Lam, whose films always have a unique flavour and a degree of intelligence not found in some of his contemporaries' work. As usual, he plays things fairly serious, with few moments of levity or humour - though there are scenes that might well be described as "heart-warming". It's a sophisticated tale of the possibility of redemption, and of recovery from loss or tragedy, even in the brutal and unforgiving modern world.
Crew
| | |
| --- | --- |
| Director | |
| Writer | |
| Producer | |
| Cinematographer | |
| Soundtrack | |
Notes
External Links