Kikoku (2003)
Directed by
Disappointingly generic Yakuza movie from Miike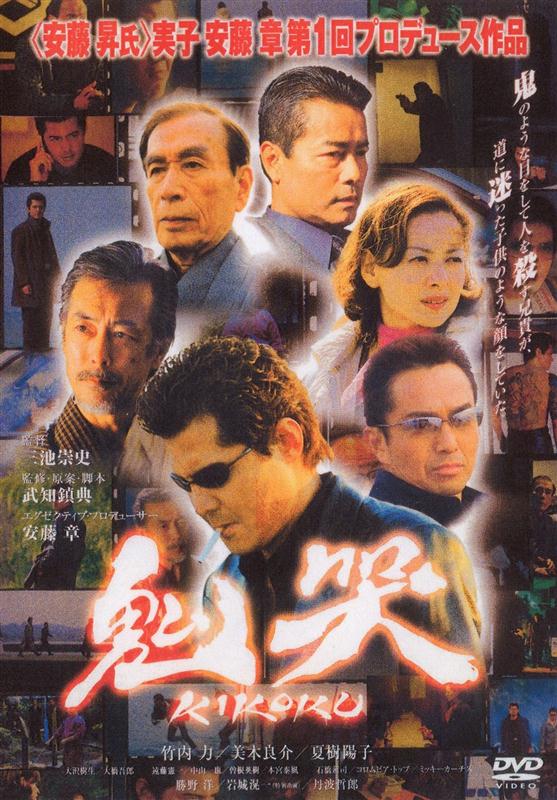 Reviewed
by Simon
on
2005-03-16
Takashi Miike has mostly made a career out of taking genre films and subverting them, by skewing, lampooning, exaggerating or thwarting their conventions. A goodly number of these films have been takes on the Yakuza genre, with the most famous being DEAD OR ALIVE - a punk rock Yakuza film that seems to pour scorn on the derivative nature of the genre. With KIKOKU he perhaps delivers the ultimate twist, by taking a story pretty similar to DEAD OR ALIVE (or DEADLY OUTLAW REKKA) and... filming it straight. Where his earlier films find new ways to approach their genre, or new stylistic techniques, KIKOKU plays pretty much like you'd expect any Yakuza film to do. The patented "Miike moments" are almost wholly absent. Is this a post-modern mockery, a parody of his own style, or could he just not be bothered anymore?
Riki Takeuchi, man of 1000 grimaces, plays a Yakuza foot-soldier in a small gang, whose loyalty to his boss leads him to go on a seemingly suicidal mission of vengeance against a much larger rival gang. His initial successes cause such a commotion that his own group disown him & his boss to make peace, so then he is trapped in the middle of the two sides. Yes, it's a familiar tale :)
Tom Mes suggests in the film notes that KIKOKU may be Miike's way of saying "goodbye" to the Yakuza genre... perhaps he's mined it as deep as it can go, and wants to move on to fresher things, so as his way of achieving closure he decided to make one last Yakuza film but do it in a respectful way. I don't know if there's any truth - his next film was Gozu after all, which is a Yakuza film at heart, but twisted into possibly the strangest form Miike has given it yet. Since then we've had a couple of horror films (the dire One Missed Call and his segment of THREE: EXTREMES), a Tokkusatsu film (Zebraman) and the bizarre sounding Izo which I'm really anticipating. But somehow I doubt Miike will be staying away from his Yakuza roots for all that long - I just hope his next Yakuza film is more creative than this one.