The Streetfighter (1974)
Directed by
Highly (but selectively) recommended!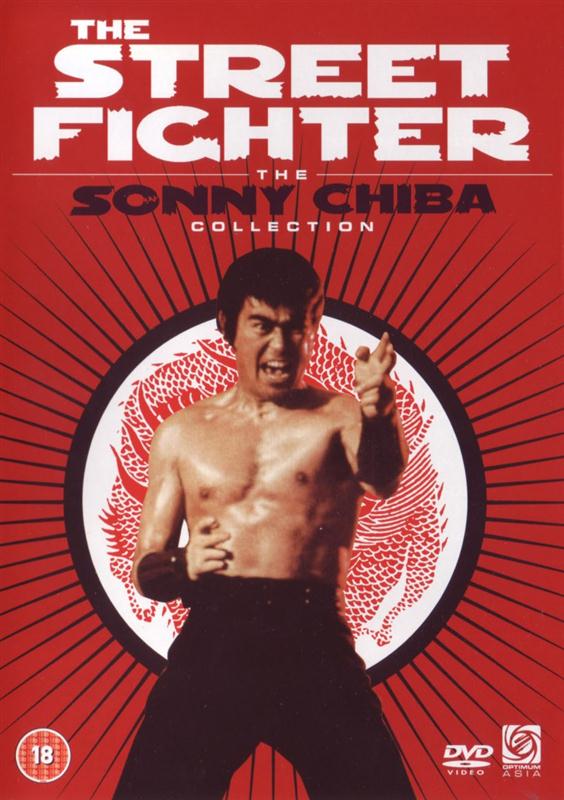 Reviewed
by Simon
on
2012-05-22
I had believed that I had seen this film on a lousy cropped + dubbed dvd some years ago and found it not deserving of the affection/adoration with which it is usually discussed. However, the film seemed so wholly unfamiliar when I watched it tonight that I think I may simply not have seen it before at all - I can't believe that widescreen + original language/subtitles would make _that_ much difference. Then again, my memory is very poor!
Regardless, it seems I've finally found my Sonny Chiba groove, and can completely see why this film is loved and revered. It's as ultra-violent, nasty, sleazy a piece of 70's karate-sploitation as you're ever going to see! Chiba plays Tsurugi, a merciless karate master whose moral stance is at best ambiguous - the baddest of asses, if ever an ass was bad! He is quite happy to kill for money, but his real wish seems simply to fight an opponent of equal skill and bloodthirstiness. He volunteers to protect a wealthy heiress, though whether his real motive is to steal her money is never quite resolved. Once the bad guys start sending their karate masters to kill him it's a moot point, though, as he's much more interested in maiming and mutilating them!
The film was made only a year or so after Bruce Lee's death, and it's clear that Chiba was being offered as the Japanese replacement for him - but unlike many abortive attempts by the HK studios to produce a "new Bruce Lee", Toei realised from the start that imitation wasn't the right approach... Chiba is in many ways an "anti-Bruce"... rugged, mean, visceral and brutal. He's definitely not a "hero" in any traditional sense... he even warns the heiress' family that he may be worse than the people he's going to protect her from.
The film is action packed pretty much from the beginning to the end, with a small army of goons apparently willing to throw themselves on Chiba's lack of mercy - which he rewards with a whole lot of bone cracking, eye gouging and body part ripping violence. Chiba's style is distinctive, and the fights have a rawness that is quite different from the kung fu films of the day. Much of it seems to be full-contact, with Chiba hitting pretty hard. The film piles on the gore gleefully and gruesomely, though obviously the special effects look dated today.
The film delivers all that fans of trashy, violent exploitation might be looking for except perhaps for nudity - conspicuously absent given the trends of the times... perhaps they didn't want to distract people's attention. It's easy to see why Chiba became an international icon, and why the film is regarded as a classic of its genre.
Highly (but selectively) recommended!