Sister Streetfighter (1974)
Directed by
7/10 - Sleazy, violent and quite dumb - just how we like 'em!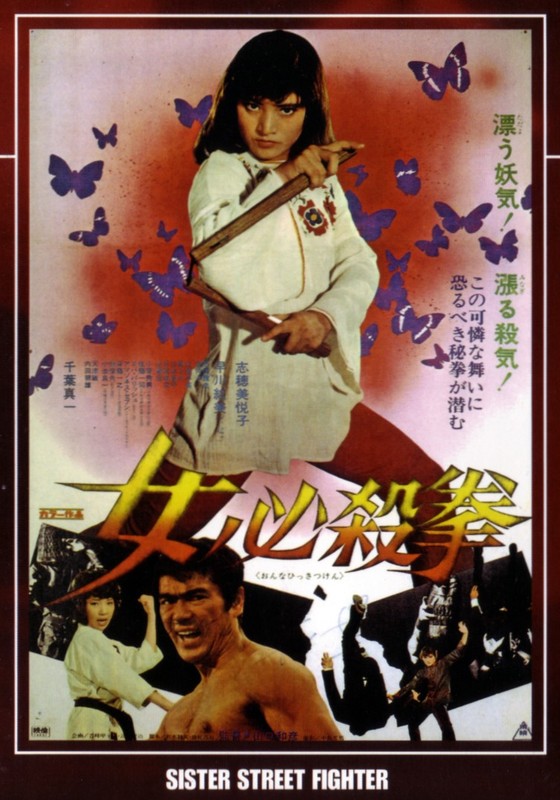 Reviewed by Simon on
2012-05-22
Not a literal spin-off from the Sonny Chiba films in which Etsuko Shiomi had several short appearances, but the first of a series of films starring Etsuko Shiomi in which Sonny Chiba has short appearances, so a spiritual spin-off at any rate. The film cheerfully steals from Enter The Dragon, with Shiomi playing a half-Chinese karate master whose brother goes missing when undercover investigating a drug smuggling gang. The cops challenge her to find out what happened to him, and perhaps bring down the gang themselves. To make things more interesting, the head of the gang collects martial arts experts of various different styles, and has a claw-hand he pops on when he gets miffed (now where have I seen that before?).
Anyway, the long, short and generally all of it is that Shiomi has to fight off all the different martial arts styles with her Shorinji Kenpo skillz. Sonny Chiba turns up when he feels like it and still upstages the poor girl when she's in her own film. Sleazy, violent and quite dumb - just how we like 'em!
Cast
External Links