Gemini (1999)
Directed by
Genre
A surreal and sumptuous period horror from Shinya Tsukamoto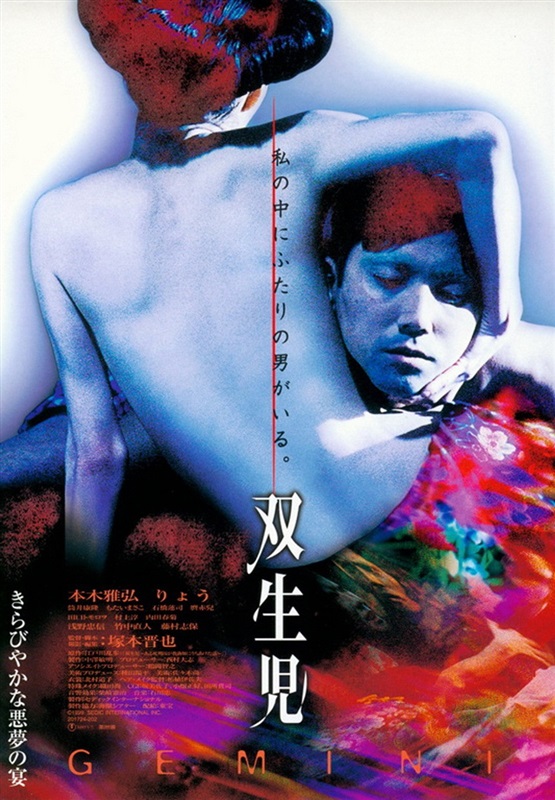 Reviewed
by Simon
on
2021-07-07
In the early days of the 20th Century a Japanese doctor named Yukio comes from a wealthy family and is celebrated for his medical skills. One day he meets a beautiful woman named Rin who suffers from amnesia and the two end up getting married. Soon after strange things begin to happen around the house.
GEMINI is based on a story by Edogawa Rampo, the famous Japanese author who named himself after Edgar Allen Poe (say it out loud). It is the closest thing to a conventional horror film Shinya Tsukamoto had directed up to that point, arguably to the present day, but it's still quite far from a conventional horror film directed by almost anyone else.
The most obvious exception is David Cronenberg, always the easiest comparison to Tsukamoto but especially here where there are clear parallels with DEAD RINGERS. It's still its own beast though, a mind bending psychological horror about the mutability of identity as well as a visceral body horror. The film shows more class consciousness than Tsukamoto usually exhibits, although it doesn't go particularly deep with it.
The cinematography is stunning, much less of the frenetic hand held camera work of films like Tetsuo: The Iron Man but with beautiful compositions and gorgeous colours and lighting. The costumes are fabulous, both the formal wear of the upper classes and the wild garb of the slum denizens (including a fabulous Tadanobu Asano).
Actress Yumiko Sato who plays Rin is especially stunning in her outfits and striking hair style(s). She and lead actor Masahiro Motoki are both great in their roles, offering quite schizophrenic performances at different points in the film.
GEMINI stands as one of Tsukamoto's most accomplished films, striking a fine balance between the wild creativity of his earlier films and strong drama. It's probably one of the best films to introduce somebody to his work... unless you think they're tough enough to drop straight in at Tokyo Fist anyway.
Crew
| | |
| --- | --- |
| Director | |
| Writer | |
| Editor | |
| Cinematographer | |
| Soundtrack | |
External Links