Saaho (2019)
Directed by
Maximum overload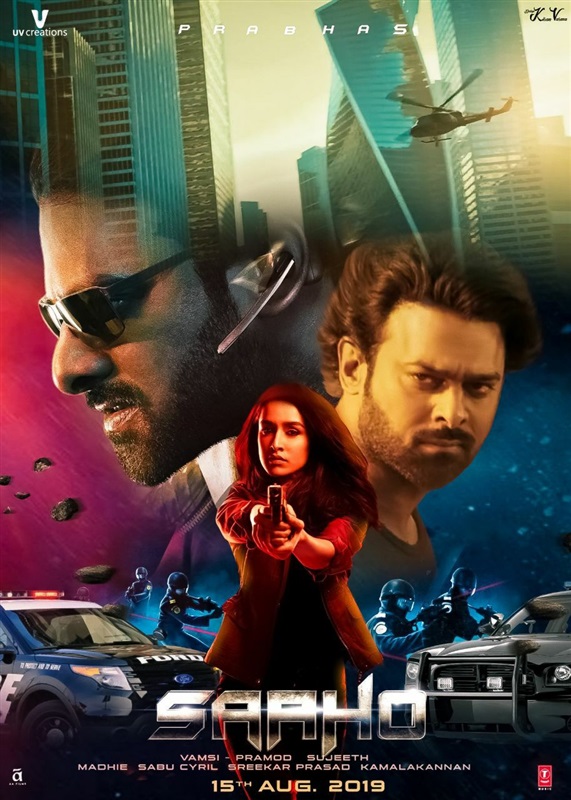 Reviewed by Simon on
2021-12-19
A criminal mastermind executes an audacious heist so the police call on an undercover cop to help with the investigation.
SAAHO is an absurdly bombastic cops & robbers actioner starring Mr. BAAHUBALI himself, Prabhas. 84 minutes until the title card appears might be a new record, but It's not until then that the film really starts.
It is a film that aims to never allow a dull frame, maximum overload on everything. I gave up trying to follow the plot towards the end, mainly because it didn't seem to matter, though it does finally tie things up.
I can see why people hate on it, if you want to find fault with it the film will give you plenty of opportunities to do so. Doesn't seem like a very productive use of 3 hours of your life though, probably better to just enjoy the audacity of it and have some FUN.
Crew
| | |
| --- | --- |
| Director | |
| Writer | |
| Editor | |
| Cinematographer | |
| Soundtrack | |
External Links