Yaowarat (2003)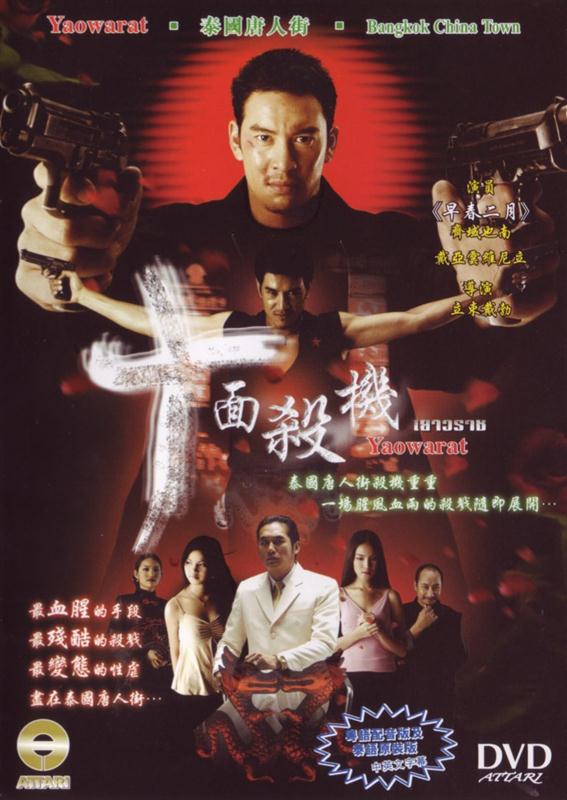 Reviewed
by Simon
on
2012-05-25
Yaowarat is a small district in Bangkok that is the city's Chinatown (http://www.bma.go.th/bmaeng/samphanthawong/yaowarat.html). Yaowarat the film is set in this district, telling the story of a small war between two Triad gangs.
Saleng and Kao-Lod are young gangsters working for different triads, and with quite opposite temperaments. Saleng is quiet and reserved, principled and honourable. Kao-Lod is loud-mouthed, brash and arrogant. His trouble-making in the brothels and casinos in Saleng's district cause the two Triad groups to come into conflict, in which Saleng inevitably gets caught up.
Saleng's life is further complicated when his sado-masochistic boss takes on a new and beautiful wife, and Saleng is given the job of bodyguard.
Yaowarat is not an original film, simply drawing common elements from gangster films of the past and weaving them into an uncomplicated story. It's strengths are some nice visuals and mostly good acting from the cast. I don't think the film-makers had any particular desire to create a ground-breaking work of art, just to pay homage to the gangster films they enjoyed, in a form that the audience wouldn't mind watching for 90 minutes. These unambitious goals are met, but not too much more.
The actors playing Saleng and Kao-Lod both make their characters believable, and somewhat memorable. Saleng's quiet demeanour will certainly earn him more affection from the viewer, but Kao-Lod's over-the-top manners will probably be remembered longer, and the actor makes his character as unlikeable as he's meant to be. The ice-cold number 1 wife of Saleng's boss is likely to leave an impression too.
The DVD case implied a higher degree of "explosive action" than the film actually provides – there are only a few scenes of short, violent gunplay throughout. There is one piece of imaginative revenge that is bound to cause a few winces though! It's more drama than action film though, with just enough gritty violence to make the film's point ("A gangster's life sucks, consider Buddhism", in a nutshell).
Yaowarat is ultimately a passable diversion, but not something you're going to be raving to friends and family about afterwards. It's worth seeing if you're in the mood, but your life will not be drastically better for it, or drastically worse if you never do.
Notes
Yaowarat is the name of Bangkok's Chinatown district