The Transporter 2 (2005)
Directed by
Genre
Almost like a Hong Kong action movie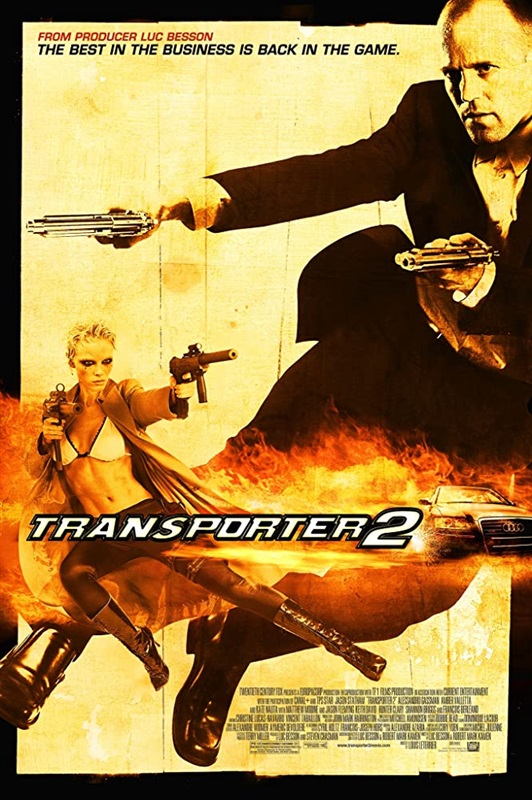 Reviewed by Simon on
2006-01-29
TRANSPORTER 2 isn't going to win any awards for its story (whatever happened to Luc Besson anyway?), but for a fun action movie it's about as good as 2005 offered. Jason Statham reprises the role of Frank Martin, a driver with impressive skills in or out of his car. The 2nd film is at least as silly as the first, and not quite as corny in the script, making it a very entertaining way to pass 80 minutes.
Obviously the aim of the film is to capture some of the style of "Golden Era" Hong Kong action films, and Jason Statham does a great job with the help of Corey Yuen's choreography, which is very imaginative and clever (though he reuses a few ideas, e.g. the hosepipe from Kiss Of The Dragon).
Unfortunately the film is blighted by "Hollywood-Style" camera work and editing, which detracts from the choreography... westerners still haven't learnt how to shoot a fight scene as well as a Hong Kong crew (despite having 10x the budget available to do it)... too many closeups, shaky camera that goes against the movement of the action and editing which obscures rather than emphasises what's going on. I'd love to see the action scenes re-edited by one of HK's premier action film editors.
Still, small quibbles really since Hong Kong has pretty much stopped making action films this fun anyway, and TRANSPORTER 2 is still plentifully entertaining as it is :)
Crew
| | |
| --- | --- |
| Director | |
| Action Director | |
| Writer | |
| Producer | |
| Assistant Director | |
See also