Nid De Guepes (2002)
Directed by
Incredibly intense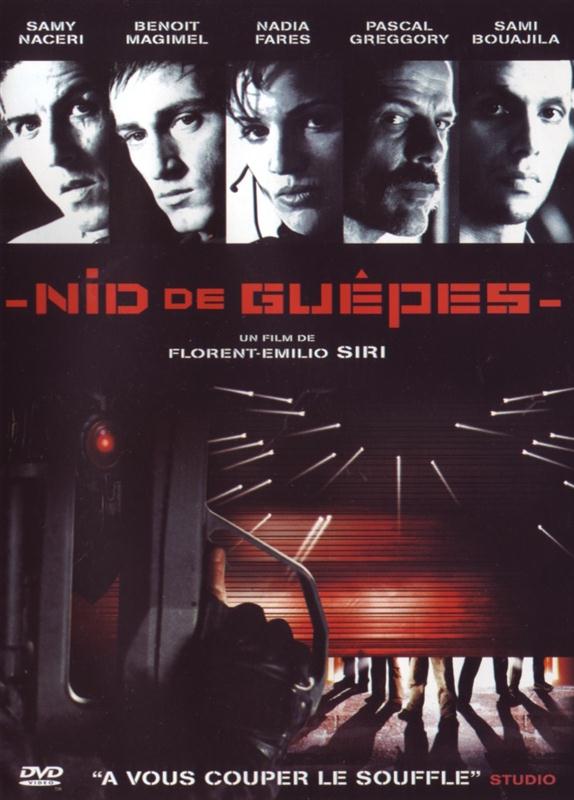 Reviewed by Simon on
2005-06-07
Watching THE NEST I was reminded in quite a few ways of Die Hard, which I consider to be the archetypal action movie. Very pure of focus, very lean and taught and *incredibly* intense. It's been a long time since a movie kept me on the edge of my seat like this one.
The premise is very simple. A group of special forces soldiers are escorting a mafia head to trial when they're attacked by his men and take refuge in a warehouse. As luck would have it, a gang of thieves choose the same night to rob the same warehouse, and they get caught in the crossfire.
Once the groups of characters are introduced, it's not long before the bullets start flying... and flying, and flying and flying. It's almost non-stop action for the rest of the film, and easily outdoes Hard Boiled for bullet count. I'm sure some people will find this very boring, so if intense adrenalin-inducing action isn't one of your things then skip the rest of this review (and the film). The rest of you, skip the rest of this review and go rent/buy/acquire this film. Hollywood only wishes it could make an action film this pure or this exciting these days.
As regards purity (since I've mentioned it twice), this means that the film focusses on building intense action, and doesn't let itself get distracted with other concerns, except in a few cases. The characters are given just enough development to let us know who they are, and pretty much no back story. One character in particular seems like he must have a story to tell, but all we learn is that he was once a fireman. There was surely more to him than that, but it's kept a mystery. Maybe that's a good thing, but I'd have liked to know a little more. A few times the movie teases you into thinking there's going to be a twist, and you say to yourself "Ha, I see what's coming later", but the plot remains refreshingly twist-free. It doesn't need them, so it doesn't have them. Pure.
It's just a shame that Hollywood's marketing machinery has such an iron grip on the world's cinema distribution that junk like Alien vs Predator will be seen by millions of people, and a movie as good as THE NEST will remain inexplicably classed as "Indie" or "Arthouse", even in its home country.
Cast
See also