Encounters Of The Spooky Kind 2 (1990)
Directed by
Worthy successor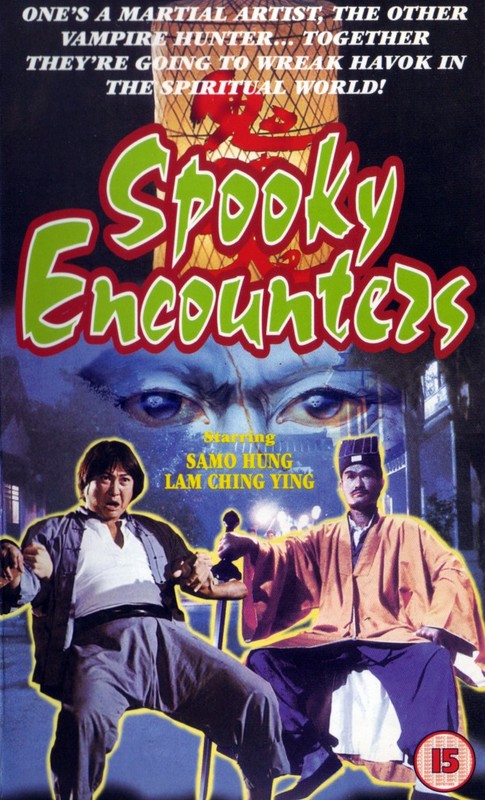 Reviewed by Simon on
2012-06-22
Encounters Of The Spooky Kind is one of my favourite Hong Kong films, an invigorating breath of creativity and imagination enlivened by some great action scenes and a well crafted script. It spawned a veritable genre's worth of imitators, many of which were also great films. Ten years on, it evidently occured to somebody that despite all the imitators there had never actually been a sequel, and that there probably should be. That somebody may have been director Ricky Lau, who was clearly a big enough fan of the original film to have made one of the few imitators that arguably surpasses it (Mr. Vampire).
SPOOKY ENCOUNTERS is only a sequel to the original in name really, though it shares many similarities with its predecessor and with its many followers. There is little in the film that is new, with most of the plot points and scenarios being familiar from the original ENCOUNTERS, The Dead and The Deadly, MR. VAMPIRE, A Chinese Ghost Story or one or more other films in the genre, such that a plot summary hardly feels necessary. It's all put together with skill though, such that it never actually feels derivative.
The quality of the film is up there with the best in the genre, with great performances from Sammo Hung, Lam Ching-Ying and Mang Hoi being the primary reasons it works well. Lam Ching-Ying's presence as the archetypal Taoist master seems almost obligatory, since he played the character so many times he was strongly identified with it - though it was Chung Faat who played the equivalent role in the original.
The film features all the creative Taoist Black Magic rituals that you would expect, and which I never get tired of seeing. There is a moderate amount of action and the quality is high here too, with Sammo Hung clearly being in peak shape at the time.
ENCOUNTERS OF THE SPOOKY KIND 2 doesn't add enough of its own touches to make it as noteworthy as the first film, but it is well-made enough to make it well worth seeking out for fans of the genre.

Crew
| | |
| --- | --- |
| Director | |
| Action Director | |
| Writer | |
| Producer | |
| Cinematographer | |
| Soundtrack | |
Notes
aka SPOOKY ENCOUNTERS
External Links