The Dead and The Deadly (1982)
Directed by
Very enjoyable supernatural action-comedy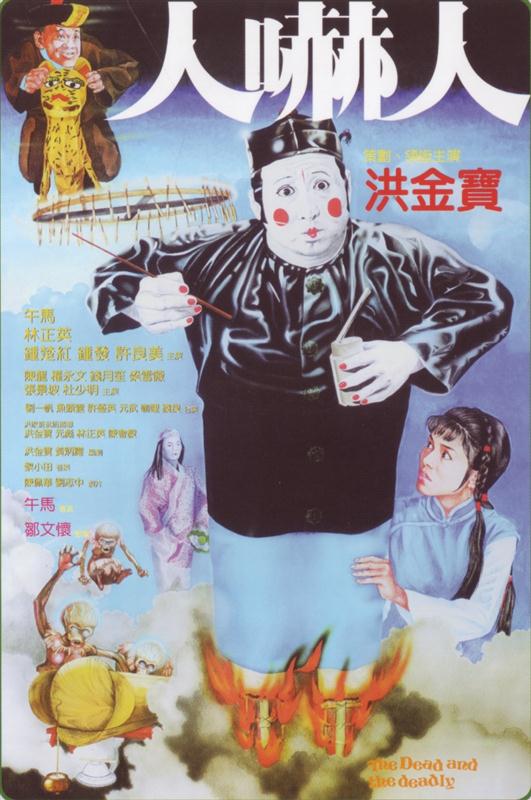 Reviewed
by Simon
on
2012-06-26
After the success of Sammo Hung's supernatural comedy-action film Encounters Of The Spooky Kind, he teamed up with director Wu Ma and much of the same cast to make THE DEAD AND THE DEADLY - not a literal sequel, but a spiritual sequel perhaps. Some familiar elements return - Taoist rituals, cuckolded husbands, bodily possession and that mash up of genres, with more emphasis on comedy this time around.
Sammo plays a bumbling but brave Everyman who gets caught up in the supernatural world when he suspects that his friend's sudden death might not have been entirely natural. Lam Ching-Ying steps into the role of Taoist priest that he would come to make his own, whilst Chung Faat switches from good guy to bad but still gets plenty of chance to show off his skills and charisma (I don't know why he was never a star). Wu Ma himself plays the friend whose death is at the centre of events.
The film is a fine showcase for Sammo's prodigous talents, both comic and martial, and the creativity that Hong Kong cinema was quite rightly celebrated for around this time. The supernatural angle gives the team plenty of freedom for staging innovative scenes which give Sammo a chance to show off his physical talents. It's not quite as imaginative or as well executed as ENCOUNTERS, but it's another very enjoyable film.
The actress who plays Wu Ma's widow gives a particularly good performance - she looks familiar from Shaw Brothers, though I can't say exactly where, and HKMDB claims this as her only credit (hard to imagine!).