Broken Oath (1977)
Directed by
8/10 - Definitely one for martial arts fans to see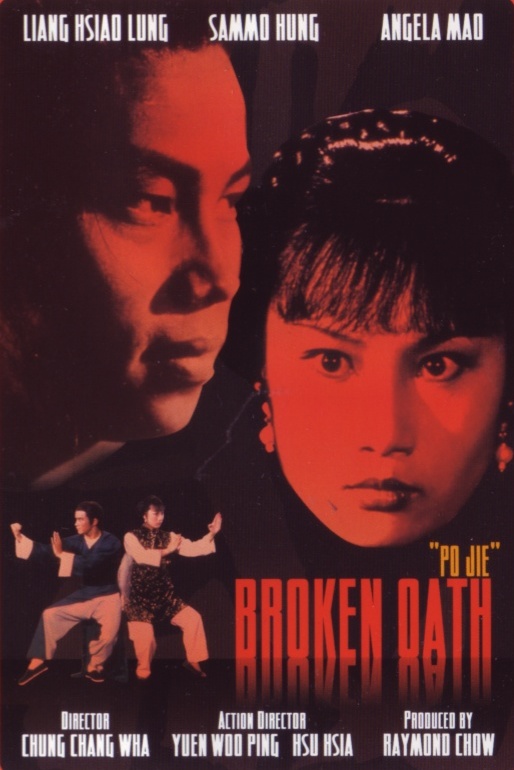 Reviewed by Simon on
2007-03-28
Angela Mao stars in a remake of the Japanese film LADY SNOWBLOOD. Her father is murdered by a group of traitors, and her mother ends up in prison after trying to take revenge. She dies shortly after giving birth, with her last words being to make sure her daughter knows who her father's killers were, so that she can take revenge. 20 years later, the daughter has been raised in a buddhist temple and acquired superlative martial arts skills, but feels a rage inside her that she can't explain - until the story of her parents death is told.
Angela Mao doesn't have the 'movie star' charisma and presence of Meiko Kaji, but there's no doubt about who would win in a fight. Angela's skills and qualifications were certainly amongst the best of all the 'fighting femmes' that Hong Kong Cinema produced. She's joined in this film by an impressive roster of martial artists (including a very impressive Bruce Leung Siu-Lung), with action choreography by Yuen Wo-Ping and Hsu Hsia (and I dare say Sammo Hung and Han Ying-Chieh contributed to the scenes in which they appear).
The film's story is pretty good (despite clearly not being original) and the film is pretty well directed/produced. It's definitely the action that's the main attraction though, and as long as that is your purpose for viewing it, I can't see any way you won't be satisfied.
Crew
| | |
| --- | --- |
| Director | |
| Action Director | |
| Production Company | |
| Editor | |
| Soundtrack | |
External Links