Carry On Pickpocket (1982)
Directed by
7/10 - OK, with great final reel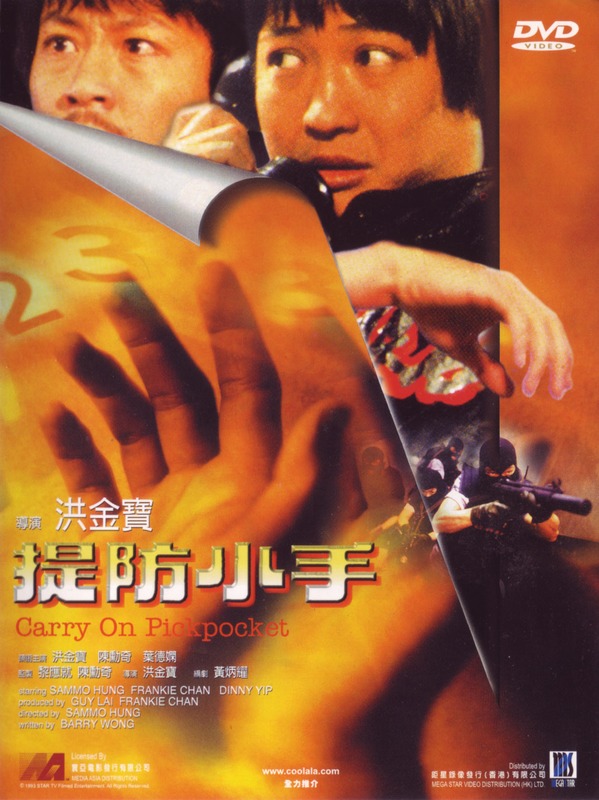 Reviewed by Simon on
2002-11-27
Sammo Hung and Frankie Chan spent most of 1982 working together on THE PRODIGAL SON, which took almost a full year to complete. CARRY ON PICKPOCKET must therefore have been squeezed out quite quickly. As such, it's not surprising that it is one of Sammo's lesser works, breaking a string of directorial classics that had been running since 1978.
The movie is a fairly frivolous tale about a gang of good natured pick pockets who get drawn into the altogether more serious criminal world of diamond thieves. There's a good deal of comedy, some of which is funny, and a little bit of drama to keep things moving along. All a pleasant enough diversion, but not surprisingly it's not until the movie shifts into action that it really takes off. There are a few fight scenes sprinkled throughout the movie, all showing Sammo's expert touch. Most of the action is saved for the final reel though, and this is the point that the movie passes from the pleasant to the sublime. Sammo seemed to reinvent the action movie with every film he made in the early 80's, and C.O.P. is one of his first experiments in modern day action. Guns are still a very minimal presence, but the environments and props brought into the fights are all modern... well, they were in the 80's at least :) The choreography is tremendous, and Sammo is in great physical form. The fights have a very fast and loose rhythm, indicative of the shift from old school choreography to the looser modern style around that time (which Sammo was largely responsible for).
Most of the movie is a 3/5, maybe 4 if you're a fan of Sammo and Frankie Chan (which I am). The action scenes are pure 5/5 gold though, which in my book makes this a gold star movie!
External Links