China Strike Force (2000)
Directed by
4/10 - Very poor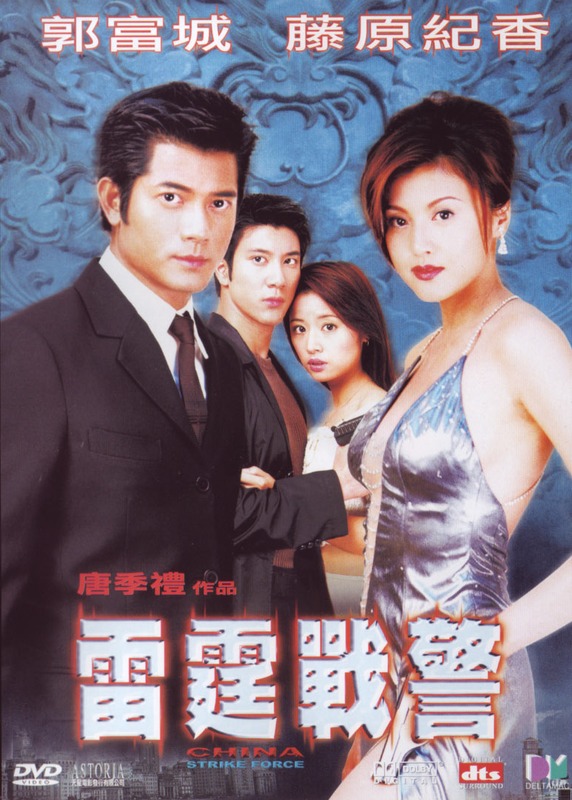 Reviewed by Simon on
2004-02-17
CHINA STRIKE FORCE is the poster child for the disastrous attempt the Hong Kong film industry made in the early 2000s to achieve more "international" appeal - notably to sell the film to US markets, which is why it is filmed in English, but you also have a Taiwanese singer and a Japanese model in the cast to try to appeal to those markets. This kind of calculated marketing driven film-making process is just not what Hong Kong film-makers do well (leave that to Hollywood, boys), and the result is a grand disaster of a film that I can't imagine appealing to anybody, whatever their nationality.
The primary culpit is the script, which fleshes out a paper thin and utterly generic plot with terribly inane dialogue, delivered in poor English by a cast for whom the language is mostly not a natural choice (and I include Coolio in that!). As a result it's hard for the acting not to be utterly dreadful, even if the cast *were* made of people who actually could act in their native language. I'm not sure how the spurious racism sprinkled through the script was meant to increase international appeal either.
The film's one saving grace is the action scenes, which Stanley Tong does know how to direct. There's a few moments of greatness to be found in these scenes, especially the finale set atop a pane of glass precariously suspended hundreds of floors above the ground (for whatever reason). This scene is almost worth the price of a rental by itself. If the film had just been a string of action scenes like this it might have been a significant guilty pleasure, but unfortunately these scenes are too few to really redeem an otherwise awful film.
Crew
| | |
| --- | --- |
| Director | |
| Action Director | |
| Writer | |
| Producer | |
External Links