Colour Of The Truth (2003)
Excellent crime thriller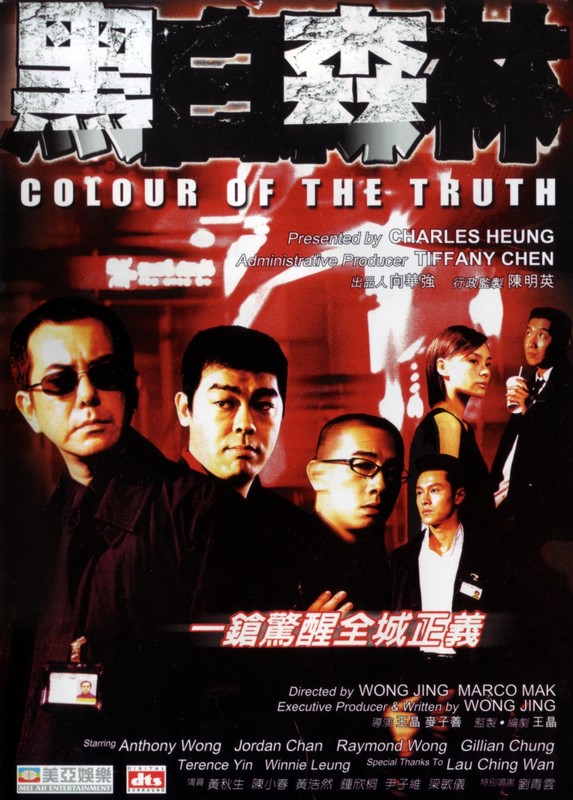 Reviewed by Simon on
2006-01-08
I thought that COLOUR OF THE TRUTH was an excellent film - definitely amongst the best HK films of 2003 (along with Men Suddenly in Black and Running On Karma). In fact it is a great film for any year - I'd rank it right up there with The Mission as a smart, stylish and literate thriller.
It's true that it borrows elements from THE MISSION, Running Out Of Time, Time And Tide and maybe Infernal Affairs, but without ever feeling derivative or contrived. I thought the script was very well crafted, weaving many elements together and pulling rabbits (or were they surprises?) out of its hat on multiple occasions. Does anybody here really believe Wong Jing had anything to do with writing or directing it? He is a man of many surprises, but nothing about the film betrays his involvement at any level.
I hope that Hong Kong can produce more films of this calibre - it's a niche that still seems to be a Hong Kong exclusive, now that two-fisted gunplay and wirework are being done everywhere (I was quite amazed to see that wirework has even penetrated Bollywood dance scenes in Koi Mil Gaya!).
I couldn't help noticing that Raymond Wong has got more than a touch of Leslie Cheung c. A Better Tomorrow about him in this film... I definitely underestimated his potential as an actor prior to this film.
See also
External Links