Magic Cop (1990)
Directed by
Reviewed by Simon 10/29/2023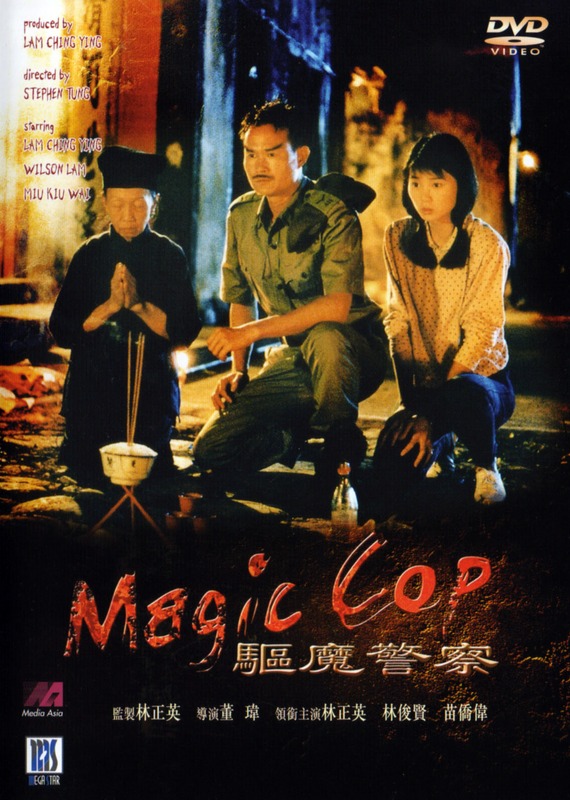 Reviewed
by Simon
on
2023-10-29
MAGIC COP might be the best Mr. Vampire film that isn't Mr. Vampire, and isn't actually a Mr. Vampire film (but effectively is). The film delivers a fresh spin on the genre by fish-out-of-watering rural cop-cum-magician Lam Ching-Ying in "modern" Hong Kong, in a classic "mismatched cops forced to be partners" scenario.
The film is really nicely shot, moves along at a brisk pace and culminates in a frenetic three-way battle of martial arts and magic between Lam, Billy Chow and Michiko Nishiwaki (who I maintain has never been in a bad film).
Yes, Wilson Lam is incredibly annoying and has a face like a butt, but Michiko and Billy kick ass and Lam Ching-Ying is on fire, so I can look past his presence (though being the love interest for the unspeakably cute Wong Mei-Wa is hard to swallow).

Crew
| | |
| --- | --- |
| Director | |
| Action Director | |
| Writer | |
| Producer | |
| Assistant Director | |
| Cinematographer | |
| Art Director | |
| Editor | |
See also
External Links