Operation Pink Squad (1988)
Directed by
Uneven but engaging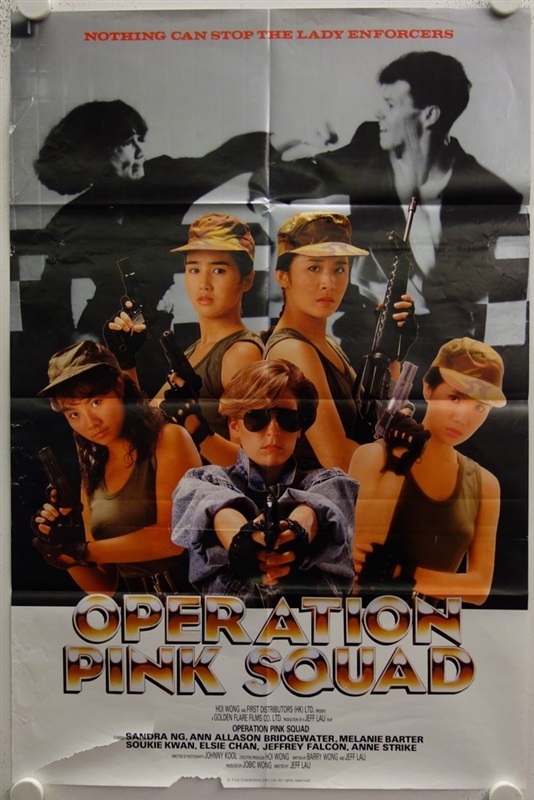 Reviewed
by Simon
on
2002-02-03
Sandra Ng, Ann Bridgewater and 2 other girls I can't name play female cops who make their male colleagues uncomfortable (mainly because they're better cops than the men). Said colleagues try to set the girls up for a fall by assigning them to various dangerous cases, before settling on the stakeout of a blind man who is suspected of still having the diamonds from the robbery where he was blinded. This is dangerous because his female partner is just out of a coma and has escaped from hospital, presumably to go get the diamonds. Things get complicated when Sandra Ng falls for the blind chap, and experiences torn loyalty type things.
Being a Jeff Lau film, OPERATION PINK SQUAD is typically uneven, with copious plot holes and shifts in mood/tone without much warning. This is not necessarily a bad thing, as you might know if you're a fan of other Jeff Lau films... it's part of his charm, and goes hand in hand with his creativity.
OPS is fairly typical Lau territory, with bits of comic stupidity intermixed with melodrama and thriller. It's not his best work, but it's a pretty entertaining film. Sandra Ng was still in her "big hair, annoying" career phase at this point, but manages not to be unbearable and at times shines. Ann Bridgewater, as usual, shines all the time... from her dramatic acting, to being a sex kitten (sadly not much here) to being a clown to doing her own action scenes, she is always a joy to watch. The other women have much smaller roles in the movie, not much to say. The men are mostly sad specimens, obsessed with watching their own image and/or trying to take sexual advantage of the women... blind Piu being the exception - he's quite a cool character.
Not a great movie, not a bad one. Not as much fun as the supernaturally enhanced sequel, though it is a much more even film overall!
Crew
| | |
| --- | --- |
| Director | |
| Action Director | |
| Writer | |
External Links