Painted Skin (1993)
Directed by
Genre
Not bad, not great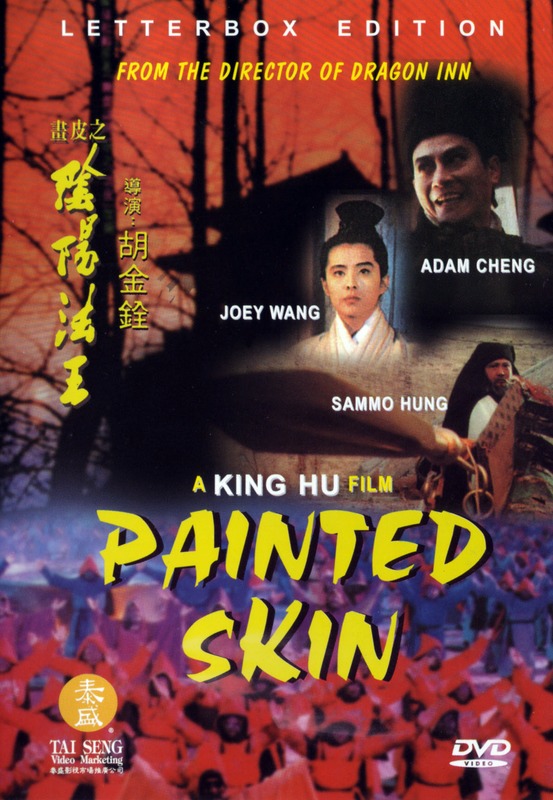 Reviewed by Simon on
2001-05-29
King Hu's last film is a chinese ghost story (small acgs, but not dissimilar to capital ACGS). A lecherous scholar gets more than he bargained for when he invites Joey Wang to stay at his place, after encountering her wandering lost on the streets at night.
The film is much more HK fantasy than I expected... there's all manner of supernatural shennanigans going on, with flying & exploding scenery and autonomous bits of silk etc. It's all quite bizarrely filmed... more akin to Hu's older trampolines and edits than the other stuff that was being done at the same time. There's some really nicely done bits though. Wu Ma again plays a taoist swordsman fighting the forces of evil, and Sammo Hung also turns up to join in the fray eventually. Lam Ching-Ying has a very brief guest appearance as the purple taoist too. Adam Cheng plays the scholar.
The film is definitely reminiscent of A Chinese Ghost Story, but it's more serious in tone and not quite as coherent. The plot is quite epic and interesting, but I think the film should probably have been about an hour longer as it's not developed all that well. It's very nicely filmed in places - Hu is a master of filming nature, I have concluded. He would have made great documentaries. It's nowhere near as well crafted a film as A Touch Of Zen, but it's quite enjoyable.
Crew
| | |
| --- | --- |
| Director | |
| Action Director | |
| Writer | |
| Producer | |
| Soundtrack | |
External Links