Protege (2007)
Directed by
Sure to be considered one of 2007's best HK films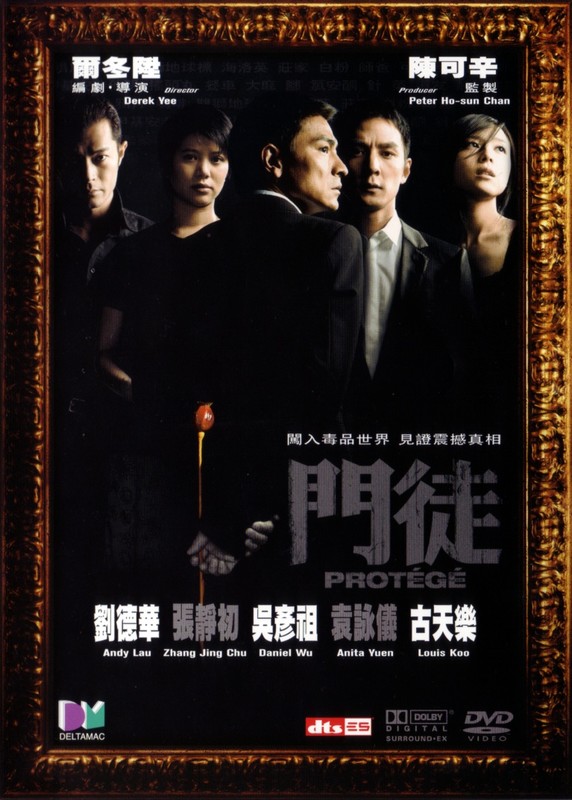 Reviewed by Simon on
2007-06-09
A cop (Daniel Wu) spends seven years undercover with a drug baron (Andy Lau), of necessity doing some shady things to earn his trust, and to eventually become his protege so that more of the supply chain can be exposed. A chance encounter with a junkie mother makes him wonder whether the means can justify the ends.
Derek Yee has come along way from the boyish martial arts star at Shaw Brothers to one of the most interesting writer/directors in 21st Century Hong Kong cinema. Here, he crafts an intriguing study of the heroin market, all the way from the top to the bottom. The detail seems very convincing, and prevent the film from becoming a Reefer Madness style farce - despite coming down firmly on the 'drugs are bad, mmkay' side of the fence.
Daniel Wu gives a good performance in the central role, and Andy Lau is as confident and charming as ever (not his best work, but respectable). The rather lovely Zhang Ying-Chu gives the most striking performance, sometimes coming a little close to the theatrical but never to the point of being unconvincing. Unfortunately the same can't be said for Louis Koo - never the best of actors, but especially unsuited for this role... he definitely lets the side down whenever he's on screen, which at least isn't too often.
The cinematography is excellent, the soundtrack mostly unobtrusive but good when I noticed it, and the small amount of action is quite nicely done (and quite amusing, in a twisted way). No doubt we will be agreeing that this was one of 2007's best Hong Kong films at the end of the year.
External Links