Once Upon A Time In Vietnam (2013)
Directed by
Genre
Nice looking film but all been done before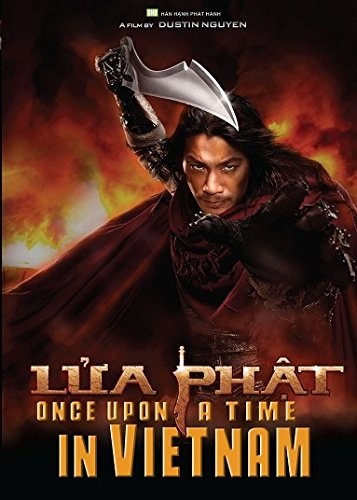 Reviewed
by Simon
on
2020-08-08
An unnamed country has suffered many foreign invaders but has always been able to beat them back, thanks to an army of warrior monks led by elite fighters known as Masters. The Masters swear an oath to dedicate their lives to the protection of the nation, and anyone breaking that oath by deserting is hunted down and executed.
Dao is such an executioner, tracking down former comrades who left the army to seek a more peaceful life, and taking it from them. When his duty finds him tasked with executing a former lover, now living peacefully in a small village with a loving family, he finds himself questioning the righteousness of the harsh rules.
OK, I guess from the title that the unnamed country is Vietnam, even though the movie itself never makes that claim and it's obviously not the Vietnam of our universe. The setting is a strange kind of post-apocalyptic fantasy world where characters ride motorbikes but appear to be unaware of electricity, where the title sequence indicates that former invaders have attacked with both tanks and dragons, and where the Masters have martial arts skills that are definitely beyond those of mere mortals.
It's quite a cool setting, contrasting some idyllic rural scenery with steampunk-ish fashions and some wires-and-effects fight sequences. It reminds me quite a lot of the Korean film THE WARRIOR'S WAY, both in style and content (though missing both cowboys and ninjas, so not that similar).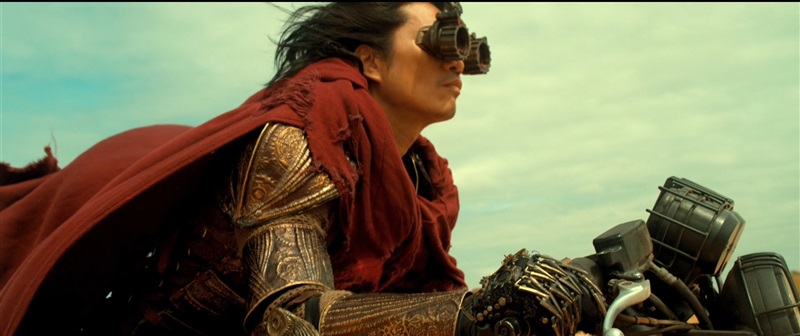 The film was written and directed by Dustin Nguyen, who also stars - he plays the kind of tragic-romantic brooding antihero that so many actors seem to write for themselves when they get a chance in the director's chair. I only really know him from The Rebel, where he was good but clearly playing second fiddle to Johnny Tri Nguyen (no relation). He's not the most nuanced of actors but he looks good in a cape and a fight.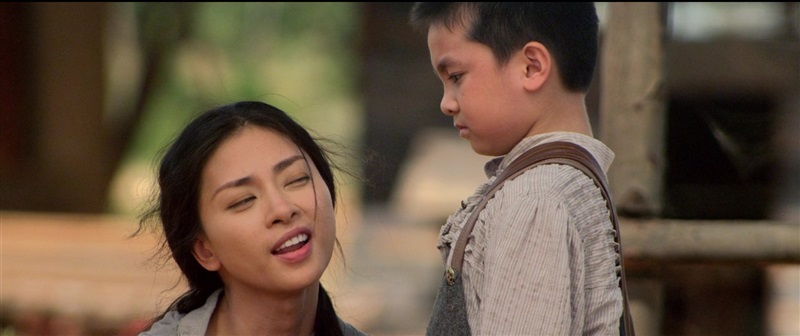 Opposite him is another alumni of THE REBEL, Veronica Ngo, who is always a pleasure to watch but seems to be looking especially good in this film, and gives her character more depth than the director manages, whilst also holding her own in the fight scenes.
There isn't actually as much action as you might expect from the set up, with only a handful of fights sprinkled through the film. What's there is of a high quality though, well filmed and using wires and effects to make the fighters superhuman but not supernatural. Some dodgy CGI does break the spell a bit in a couple of places though.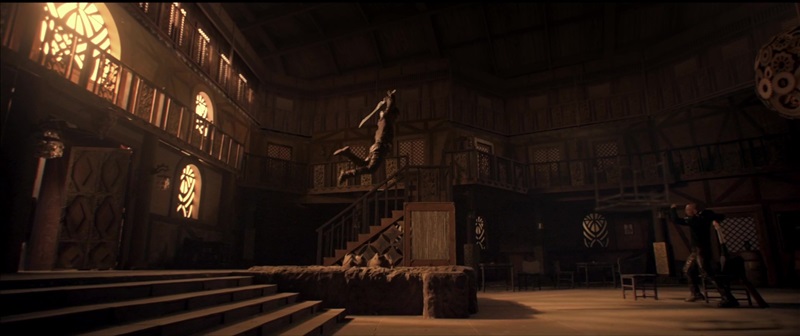 The film starts with a short but sweet fight scene to introduce our "hero", but after that it flounders a bit, trying to break the ice with some crass humour then introducing a cliched plot where thugs are trying to intimidate an honest baker into selling his shop. It spends a while dallying in this mode and not being very interesting, but it does eventually regain its focus and get more serious - even managing to thwart some of the expectations that its derivative plot establishes.
The cinematography in the film is generally very nice, making good use of the idyllic locations and the attractive sets and costumes (and cast). The film mostly looks slick and professional, and gives the impression that it was intended as something of a calling card to bring a more international audience to Vietnamese cinema.
At the time things seemed to be on the up for Vietnam, with THE REBEL having got people's attention and both this and Charlie Nguyen's CHO LON generating quite a bit of hype. Unfortunately CHO LON upset Vietnamese censors, who banned it outright, and whilst OUATIV did well at home it failed to make much of a dent elsewhere.
It all seems to have gone quiet on the Vietnamese action cinema front since then, which is a shame. Maybe we can persuade the cast and crew to reunite for THE REBEL 2 and give it another go.

Crew
| | |
| --- | --- |
| Director | |
| Producer | |
| Soundtrack | |
| Cinematographer | |
| Assistant Director | |
See also
External Links