Aks (2001)
Directed by
Dark, intense, intelligent, stylish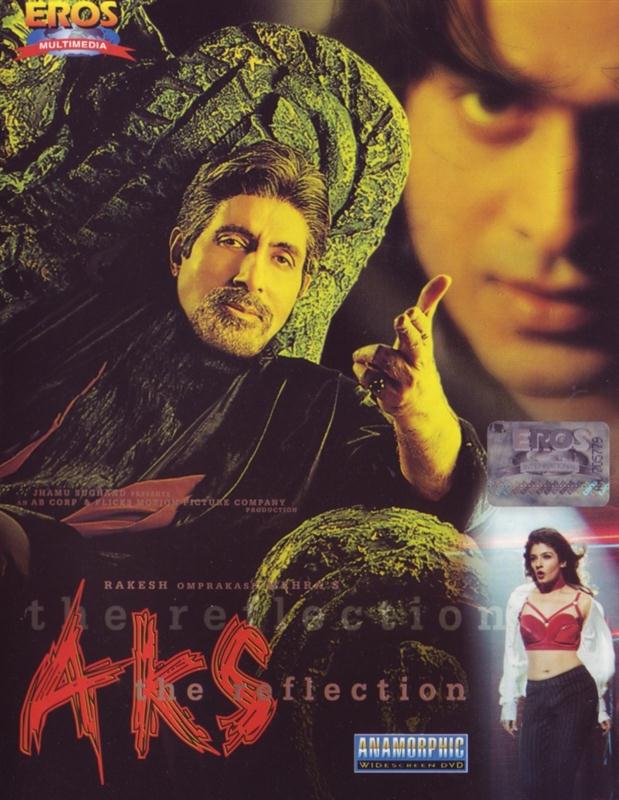 Reviewed
by Simon
on
2002-06-30
AKS is another one of those movies for which I've had the soundtrack for a very long time, but always held back from picking up the movie due to a sneaking suspiscion that it wouldn't be very good. It's also one of those movies that proves that my sneaking suspicions are actually lumbering buffoons, because actually it is (very good). I barely managed to make it through this movie without rushing through to write a review. After 30 minutes I was just blown away, and wanted to come wax lyrical on its virtues... but I thought I'd better wait and make sure it hung together until the end. I have to say that the second half of the movie isn't quite as tight as the first, though the curveball it throws at the midpoint certainly takes things in a very interesting direction, and the whole movie is very impressive.
The first thing that impressed me about AKS was the visuals. The movie has a very cool look, with striking cinematography and lighting that favour cold blues contrasted with occasional warm firey yellows. It's very sharply edited and features great art direction too. The next thing that impressed me even more was how *dark* the movie is - far darker than anything else I've seen from India, almost disturbing at times. Much of the credit for this has to go to Manoj Bajpai, who is tremendously sinister and charismatic as the villain - though the godly Amitabh Bachchan is just as charismatic and almost as sinister in the hero's seat.
Add to all this the complex and fascinating characters, razor sharp dialogue and the exploration of some fascinating themes, and Aks is surely a winner.
Amitabh plays a cop, in charge of political security. After the Defence Minister is assassinated, he gets on the trail of a political conspiracy, with the only lead being the possibility of finding the assassin. As he gets closer, he gets drawn in further and further to the situation himself - to lengths that he could never imagine.
Aks almost completely eschews humour, and avoids song and dance as much as is physically possible in a Bollywood movie, integrating the excellent songs from Anu Malik well into the movie's natural context for the most part. It's a gripping and intense movie, expertly directed by Rakesh Mehra - despite it being his feature film debut (I believe he comes from the advertising industry).
The first half of the movie is so tight and sharp that I almost cried at times. The second half loses focus a little bit, but still remains gripping and visually mesmerising. The whole movie easily registers as one of the best Hindi movies I've seen, and one of the best movies I've seen this year from any country or time.
This perhaps all sounds a little to hyperbolic, so I ought to acknowledge that the movie has flaws too. I can't actually think of any, but others may find it a little too dark and cynical; Definitely not a kids movie - there's some violence and quite a bit of eroticism that would probably get the movie an M rating in the US, or even an R if the ratings board were having a sensitive day. It's perhaps guilty of becoming overly melodramatic towards the end, but then how many movies aren't?
If you prefer your movies on the dark, intelligent and visually slick side of things, I'd say AKS is a must-buy.