The Lucky Guy (1998)
Directed by
I seem to like it more than everybody else, I guess!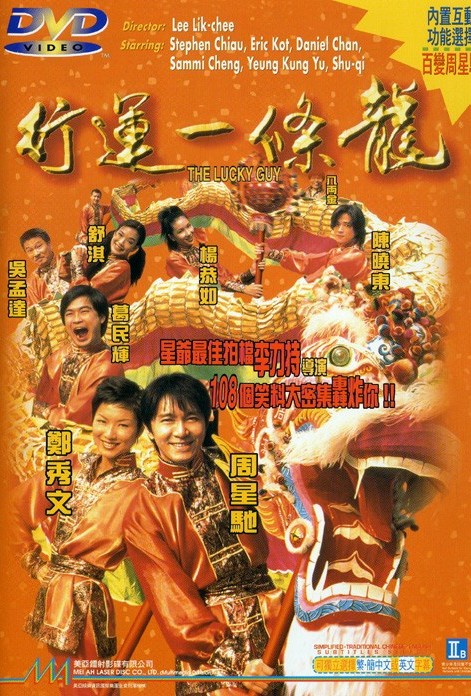 Reviewed by Simon on
2001-11-17
A Chinese New Year's movie directed by Stephen Chiau semi-regular Lee Lik-Chi. Ng Man-Tat is the owner of the Lucky Coffee Shop, a local shop priding itself on its egg tarts and level of personalised customer service. The evil landlady (Sandra Ng) wants to hike the rent up to an unmeetable level, which means the shop will have to close and leave the district to the multinational chains, unless something can be done. Daniel Chan is Ng's son, who is not interested in the family business and doesn't understand the importance of community. Stephen Chiau & Eric Kot play two of the employees. The main focus of the film is the 3 little love stories between Chiau/Kot/Chan and Sammi Cheng, Kristy Yeung and Shu Qi, all of which get roughly equal screen time over the course of the movie (it's not a Chiau star vehicle, in case that's what you're looking for).
The plot is fairly typical of New Year's fair, but well done. Characters are good, and performances are good (Chiau, Kot, Ng Man-Tat, Sandra Ng) / acceptable (Daniel Chan, Shu Qi, Sammi, Kristy) as you'd expect. The humour is pretty funny, despite some subtitle failings and the wholesale rip-off of one scene from an episode of FRIENDS. The movie certainly leaves you with a big smile on your face at the end, and contains quite a few memorable moments.
Definitely recommended.
Crew
| | |
| --- | --- |
| Director | |
| Action Director | |
| Writer | |
Notes
External Links