The Executioner (1974)
Directed by
Genre
Remember it's a ninja film and enjoy it!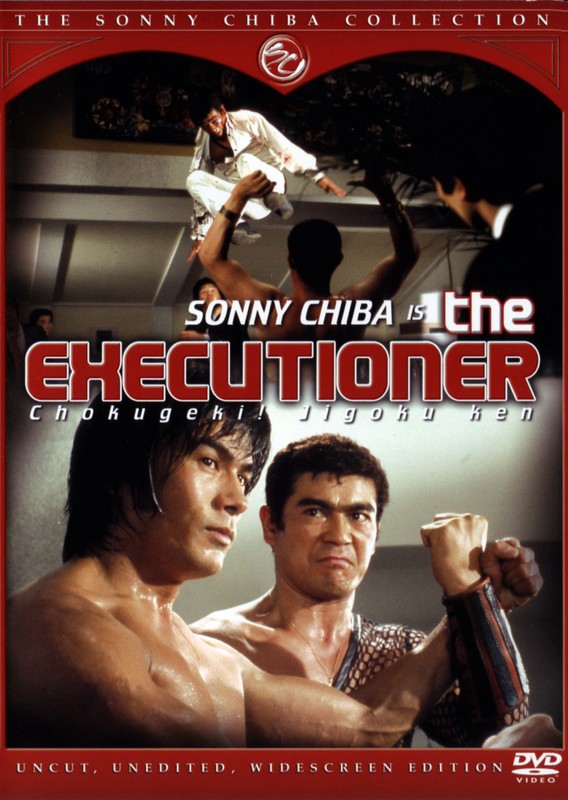 Reviewed by Simon on
2006-03-05
In order to bust a gang of drug smugglers the law can't touch, two cops hand in their badges and hire a ninja and a pervert to take the bad guys on! Hey, don't look at me, I didn't write it :p
I keep trying to like Sonny Chiba films, but have been consistently disappointed (I've liked films he's been in, such as STORMRIDERS, but not films he's starred in). But I keep trying, because it's clear a man of such martial arts talent *should* be able to pull out some great films. Finally I've found one that, for me, realises Chiba's potential - THE EXECUTIONER - and I realised that the problem with most of the other Chiba films I've seen was a complete lack of ninjas!
Chiba plays the heir to the leadership of the Koga ninja clan, whose grandfather puts him through arduous training as a child so that the clan's skills will survive. When he's old enough to leave the roost he finds his ninja skills are really not that much use, and just about makes a living as a second-rate private detective. The former cops hook him for their mission with the promise of billions of yen's worth of drug money once they take the dope from the Yakuza that are supplying it.
The 70's knew what people wanted when they went to the cinema - sex and violence! THE EXECUTIONER has little ambition more than to provide us with some of both, though definitely more of the latter. The influence of Bruce Lee is strong, but Bruce would probably never have been involved with something this sleazy. Chiba is like Bruce minus the philosophy and principles - a "bad ass", in other words.
There's not a lot more to say about the film really... the plot offers little in the way of surprises, but quite a few cheap thrills and some genuine laughs (the film doesn't seem to take itself too seriously), and Chiba pulls a guy's rib right out of his chest. What else do you want????
Notes
See also: THE EXECUTIONER II
See also
External Links