Triangular Duel (1972)
Directed by
Genre
Great kung fu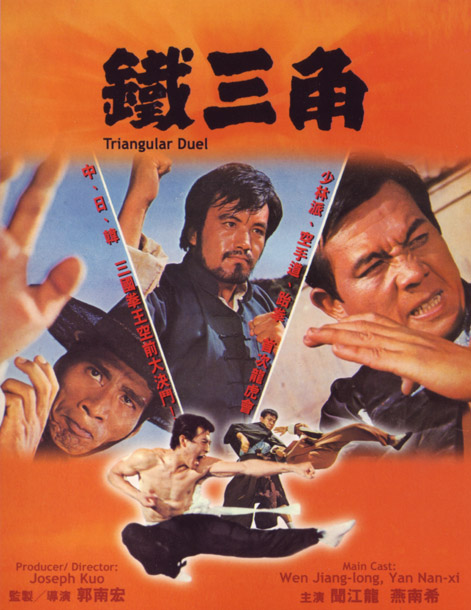 Reviewed by Simon on
2006-05-17
A hot-headed rickshaw driver learns kung fu, but his sifu makes him promise not to fight anyone for one year or he'll stop teaching him. But if he can't fight, what can he do about the thugs from the rival kung fu schools who are tormenting him and trying to ruin the school? The plot may not be especially deep or complicated (though the subtitler seems to have been on a mission to render it incomprehensible anyway), and it's certainly not going to win any award for acting... but the film delivers kung fu in kick-ass spades!
The fighting has a ferocity and realism that is quite remarkable for the time... the style is reminiscent of the action in Rivals Of Kung Fu, which I observed was different to anything I'd seen before in my review. TRIANGULAR DUEL has more and better action in the same vein, and is impressive for that reason alone.
I've only seen a few of Joseph Kuo's films before, and they hadn't left a particularly strong impression. I see now that I will have to explore his work further!
Notes
See also
External Links