U-Man (2002)
Directed by
Genre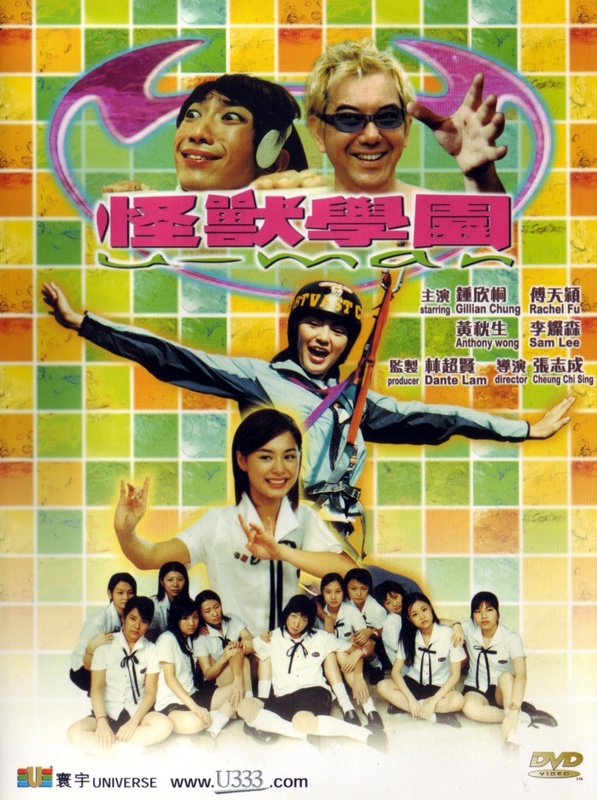 Reviewed
by Simon
on
2002-06-03
That would be "Undercover-man" I guess... in this case U-Men would be more appropriate, since both Anthony Wong and Sam Lee's characters fit that description. Where they are undercover is a girls school, where Anthony Wong plays a priest ostensibly there to teach ethics, and Sam Lee plays a girl (his voice and appearance being explained by a fictitious disease leaving him disabled).
The plot for the movie is largely ignored, however, serving purely as an excuse to get the different characters interacting together in various combinations. It's a character piece featuring a strange bunch of characters, with Wong & Lee undoubtedly being the strangest.
The movie is very loose and informal, often feeling improvised on the spot. There's no over-riding theme or message, just a bunch of encounters that are never the less interesting and entertaining. Sam & Anthony are obviously having a great time being the only male cast members amidst a huge number of really rather gorgeous females. Most prominent (and perhaps most gorgeous) are model Rachel Fu and singer Gillian Cheung (one half of the duo Twins). This is the first movie credit for both those ladies on HKMDB, and they do a very good job with their debut - I look forward to seeing more of them (especially Gillian) in the future.
The movie is vaguely reminiscent of Dante Lam (who produced)'s Runaway, in the loosely put together feel, where you sense that the cast & crew were having a lot of fun making the movie and not taking it too seriously. It also shares some of RUNAWAY's flaws as a result - some bad (or at least bizarre) acting in places, and a lack of any overall point or purpose. It is quite entertaining none the less.
Crew
| | |
| --- | --- |
| Director | |
| Action Director | |
| Producer | |
Notes
See also
External Links