Wu Yen (2001)
Directed by
Genre
It's the 90's revival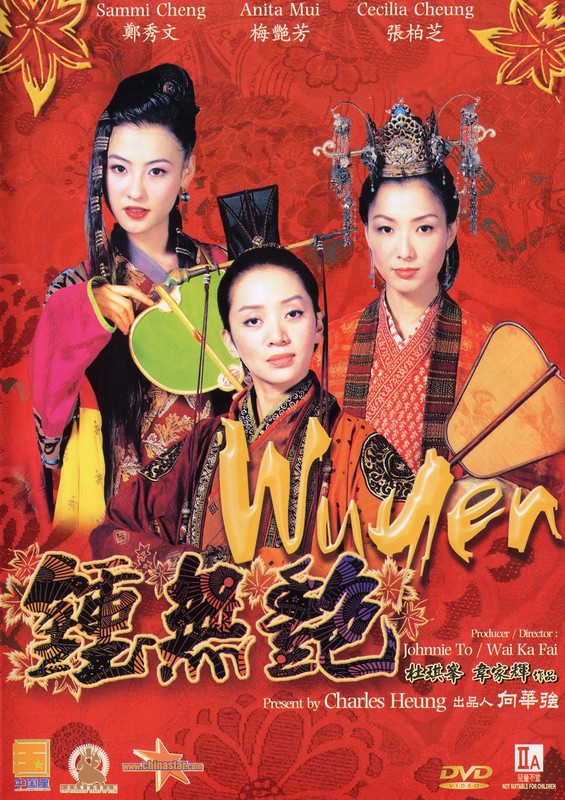 Reviewed
by Simon
on
2001-06-08
Soooo early 90's! The opening shots in the forest with blue lighting & filters and dry ice and strangely cantered camera angles were perfectly done, gave me goose bumps of nostalgia. The film reminded me most of some of Stephen Chiau's period farces... it had the same sort of balance of humour, characters and yet a serious undercurrent and relative coherency. I don't think it's as well done as Chiau's best though.
I was initially rather disconcerted by the extreme over-acting on display, which made it feel rather... distant, I guess. Felt too much like Anita Mui, Cecilia Cheung etc acting than it did characters. After a while I adjusted to this somewhat though. Sammi Cheng also overacted a lot at the very start but over time I quickly stopped registering "Sammi" when I saw her and started registering "Wu Yen".
I didn't find the movie as amusing as I think it wanted to be... possibly because it felt too intelligent and deliberate in it's attempt to recapture the atmosphere of the 90's.
The action scenes were disappointing... there are only a couple, and they make vague nods to the early 90's style, but don't have anything like the effort devoted to staging and filming them. I wish they'd put a little bit more time and money into these. I'd love to see a revival of that style of action and movie, but I don't think WU YEN will be the movie to start it. Maybe it's just that there aren't that many people left in Hong Kong that know how to work a wire rig anymore :-(
Overall, the movie is good to watch, but not Milkway Image's strongest offering. I don't think it's what To & Wai Ka-Fai do best. It was certainly a worthy attempt though. The running time seemed very long when I watched it (actually 123 minutes), and I never quite felt the rush of excitement that I'd have liked, but I did enjoy the story and characters, and a reasonable percentage of the humour.