Last Hero In China (1993)
Directed by
Genre
An irreverent addition to the Wong Fei Hung canon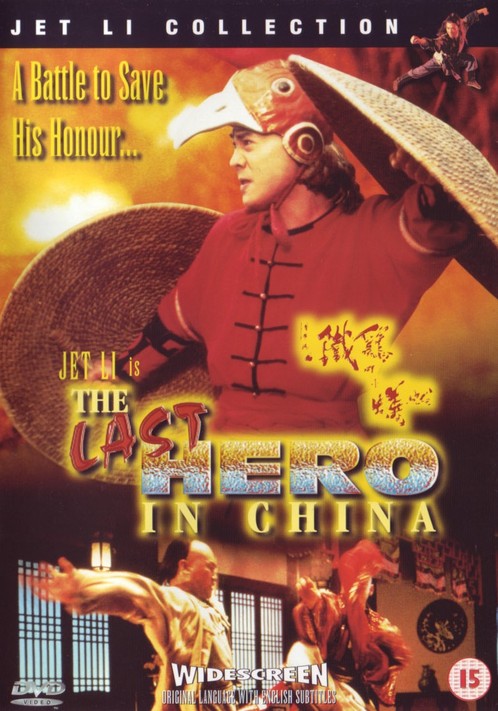 Reviewed
by Simon
on
2012-11-24
Wong Fei-Hung moves his Po Chi Lam clinic and martial arts school to Canton, where he inadvertently ends up sharing premises with a brothel run by Nat Chan. He learns that local children are going deaf after taking medicine sold by the British in the local area, and begins looking for a cure. Meanwhile, martial arts masters Jue Tit-Woh and Cheung Man arrive in town looking for their sister, who was kidnapped by the monks of a heretical temple who are in league with the treacherous Boxer Association.
Jet Li apparently fell out with Tsui Hark after making Once Upon A Time In China III, and instead teams up with Wong Jing for this parallel sequel. In Tsui Hark's hands, Jet Li's Wong Fei-Hung was the ultimate symbol of patriotism, honour and bravery - a national folk hero whose adventures explored themes of Chinese culture and history in the context of a ground-breaking reinvention of the martial arts genre. In Wong Jing's hands, Jet Li's Wong Fei-Hung wears a chicken suit.
Wong Jing was a prolific and somewhat chameleon-like director, but you generally know what you're going to get from him - a mash up of action and comedy in a crowd-pleasing format that rarely strives for depth and often plumbs some rather crude lows. He is adept at shifting with the current trends in Hong Kong cinema, and he must have been thrilled to get his hands on Jet Li to produce his own spin on the Wong Fei-Hung craze.
Besides the lead actor/character, the film shares some of the visual style, some music and and two martial arts choreographers with the ONCE UPON A TIME IN CHINA series - but mixes it up with an altogether more low-brow humour and irreverence. Whilst the film gives a cursory nod to the historical and political context in which it is set, it is far more interested in exploring more typical Wong Jing themes such as sassy prostitutes and double entendres. The film also digs a bit further into the Wong Fei-Hung mythology by referencing Jackie Chan's interpretaton of the character in Drunken Master.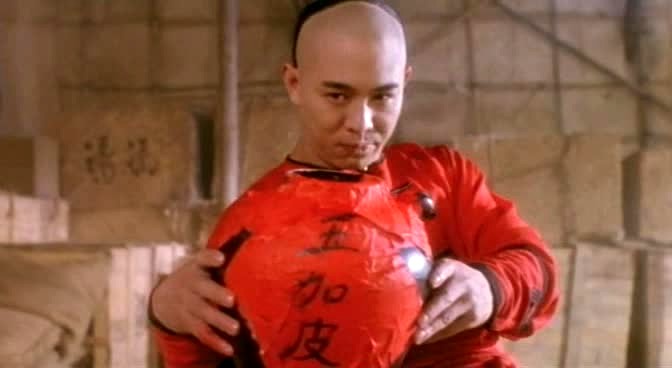 Taken as a sequel to ONCE UPON A TIME IN CHINA the film might be considered an appalling misfire, but taken as a parody it works rather well. The overall story is actually very good, though it takes numerous diversions into the silly and sordid... which is actually rather amusing more often than not. Jet Li is allowed to maintain Wong Fei-Fung's dignity right up until the finale, but most of those around him lose it within minutes of appearing on screen. At times the gags are painfully crass, but more often they are actually very amusing.
The action scenes from Yuen Wo-Ping and Yuen Cheung-Yan are also a highlight of the film, often excellently choreographed and innovative, though there is too much undercranking (especially if you're watching the film on a PAL format!). The whole chicken-fu business should probably be forgotten as quickly as possible after the end credits roll though, and I'm sure Jet would rather we don't mention it :p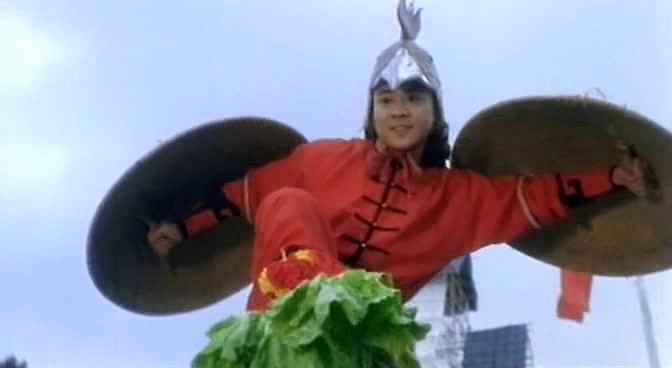 Nat Chan and Dicky Cheung get saddled with the bulk of the comedy scenes - both actors can be annoying as hell, but in this film Nat Chan gets a substantial enough role to add some depth, which makes the comedy work better. Dicky Cheung does annoy more often than not though. Leung Kar-Yan seems a little miscast as the junior student Ah Fu, but does his best with the role anyway. Alan Hsu turns in a fantastic performance as the charismatic, eternally amused villain, whilst Gordon Liu dons his Shaolin robes once more but for a very different sort of monk to the type he played so many times earlier in his career.
LAST HERO IN CHINA is an irreverent addition to the cinematic legend of Wong Fei-Hung that may offend those who don't want to see this folk hero made fun of... but it does deliver plenty of entertainment, if you're OK with Wong Jing's interpretation of such :)
Crew
| | |
| --- | --- |
| Director | |
| Action Director | |
| Production Company | |
| Writer | |
| Producer | |
| Cinematographer | |
| Soundtrack | |
External Links