A War Named Desire (2000)
Directed by
8/10 - Stylish gangster tale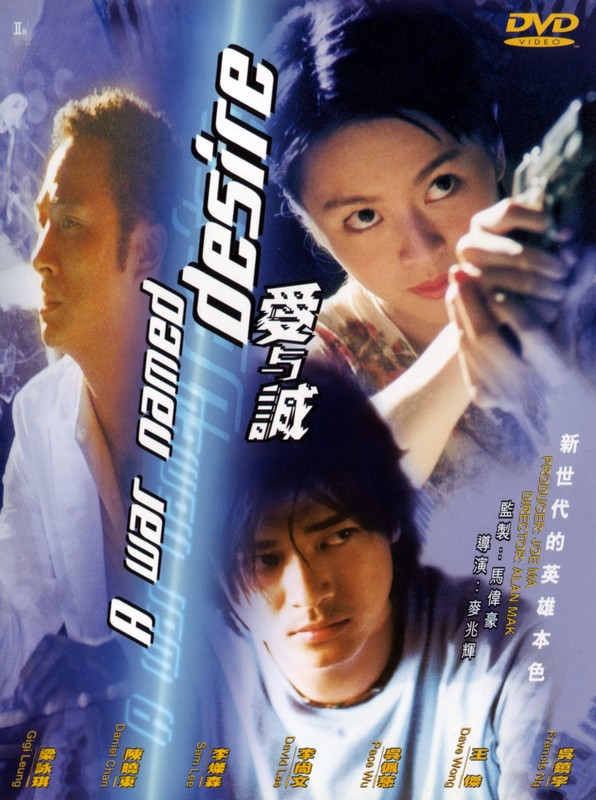 Reviewed by Simon on
2013-01-13
Chun and his Taiwanese girlfriend travel to Thailand to look for Chun's older brother Charles, who has not been seen at home for 15 years after disappearing with HK$50,000 of his family's money and relocating to Thailand, where he became a a high ranking Triad in the Chinese community. Chun has come to claim the money back, with interest, but after meeting big brother he decides to stick around and be a thorn in Charles' side. Unfortunately this gets him caught up in rivalries within the Triad organisation, and he is framed for the murder of Charles' boss. The head of the organisation tells Charles that he must kill Chun to keep the peace, but knowing that his brother is innocent Charles decides to go up against the organisation and protect his little brother. A few loyal buddies agree to risk their lives and stand by his side.
A WAR NAMED DESIRE was the first film written by Alan Mak, at the time a little known director, who would become a much bigger name a few years later after writing and co-directing the smash hit Infernal Affairs. It features quite a rich storyline, if not an entirely plausible one, with just enough fresh elements amongst the genre cliches to make it seem a little bit different from the crowd. It is often compared to the Milkyway Image gangster films, and Alan Mak had worked as Johnnie To's assistant director several times, and apparently cited him as one of his favourite directors so it is perhaps no coincidence. The focus on characters and a slightly quirky vibe are certainly familiar, though the tendencies towards genre deconstruction and dry humour are perhaps absent.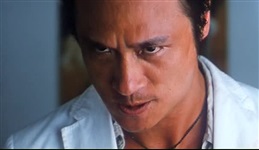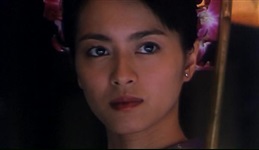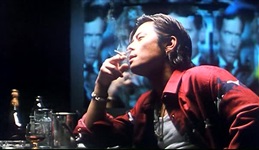 Francis Ng is always a pleasure to watch when he's in "bad ass gangster" mode, as he invariably brings more to the role than just looking tough and chewing scenery. The surprise here was Gigi Leung as Snow, a no-nonsense tough chick, a role which nothing in her previous filmography indicated she would be suited to but which dominates the film far more than her screen time would seem to allow. The very understated relationship between Snow and Charles is one of the highlights of the film. Dave Wong also gives a memorable turn as the kind of right hand man you'd definitely want on your side when the shit hits the fan.
The Thai locale is used quite effectively, starting off in a relatively rural town somewhere near the border of Cambodia, and then moving to Bangkok in the latter part of the film. The country's Songkran festival, the celebration of the Thai New Year, forms an important part of the plot at one point, and the scenes shot amongst the celebrating crowds are sure to put a smile on the face of anybody who has experienced them first hand. It's quite unusual to see a film shot in Thailand in the rainy season, and in the rural parts of the Northeast, rather than being all sunshine and beaches.
The film lacks a little finesse at times, and can be a bit overdone at others... the combined car chase/shootout finale in particular, I guess - choose one or the other please! As a first time writer and only 3rd time director, A WAR NAMED DESIRE is definitely an accomplished film though, and fans of the Milkyway Image films in particular should aim to see it.
Crew
| | |
| --- | --- |
| Director | |
| Action Director | |
| Writer | |
| Producer | |
| Editor | |
| Soundtrack | |
Notes
External Links