Memories Of Murder (2003)
Directed by
Genre
Murder, remembered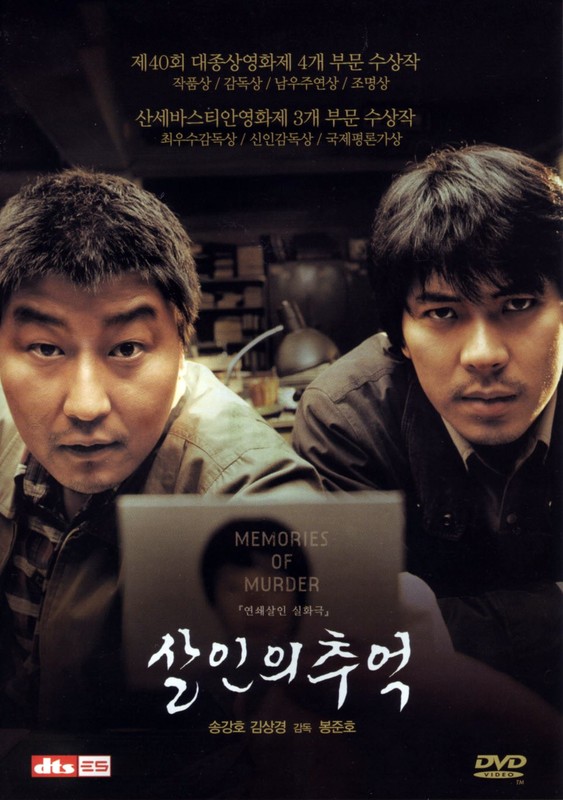 Reviewed by Simon on
2021-05-09
One of the highlights of the early 2000's Korean wave, and the film that established Bong Joon-Ho as one of its leading lights - and if there had been any doubts about Song Kang-Ho's talents before, this would have quashed them.
It's a unique film, a serial killer story that isn't really about the killer, a police procedural where all the clues lead to dead ends. At the time of filming the case was still unsolved despite the largest investigation in South Korea's history, and the film concludes that really it could have been anybody.
In 2019 a man serving life for the rape and murder of his sister in law was connected to one of the cases by DNA evidence, and eventually confessed to 14 murders, four of which had previously not been connected to the serial killer. Another man who served 20 years in prison for one of them was thus exonerated, and 8 of the officers involved in the investigation were charged with beating a confession out of him and falsifying evidence.
Seems that Bong Joon-Ho knew the South Korean police pretty well.
Crew
| | |
| --- | --- |
| Director | |
| Writer | |
| Cinematographer | |
See also
External Links