Woman Of Water (2002)
Directed by
Avoid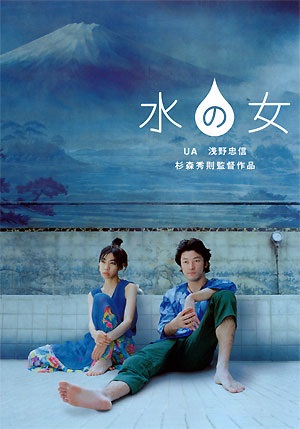 Reviewed by Simon on
2012-05-22
The oddly named UA plays a woman who has a profound association with water. She runs a bath house, and every time something important happens in her life it rains. She meets drifter Tadanobu Asano, and the two embark on a strange sort of relationship.
MIZU NO ONNA is a strange little art film, about a couple of alienated characters and... water. Not much else. The plot is wafer thin, the characters equally so. Performances are good but deliberately understated. Little happens and little is learned, over quite a long time. The strange connection UA has with the rain is barely explored throughout most of the film.
There's some nicely filmed sequences and one or two lines of dialogue that aren't totally banal, but ultimately the film is VERY VERY BORING and delivers little in terms of pay off.
Avoid.
See also