Hydra (2019)
Directed by
Very low budget but a great calling card for the crew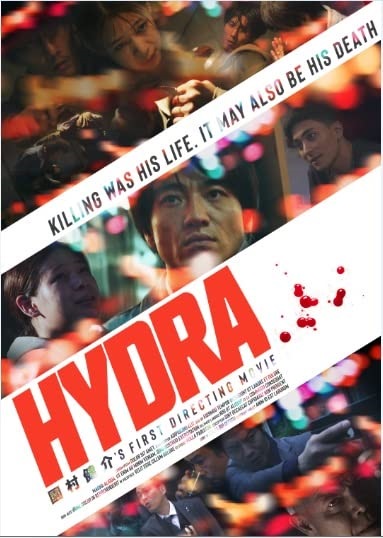 Reviewed
by Simon
on
2021-07-24
A former assassin now leads a quiet life, working as the chef in a tiny bar named Hydra, owned by the daughter of a former colleague. As is the rule in these things, his past comes back to haunt him.
HYDRA is a low budget film that marks the directorial debut of prolific action choreographer Kensuke Sonomura, with stuntman Masanori Mimoto stepping into the lead role. The production values are TV level, but the crew work effectively within their limited means and manage to give the film at least a little style.
Apart from brief appearances by veterans Yoji Tanaka and Tomoro Taguchi the cast seem quite green, and the acting isn't great. Despite this and the cliched setup the film manages to make its characters likeable and its slowly unspooled story engaging.
The film takes its sweet time getting to the inevitable point where Takashi must reveal his "particular skillset". It's a slow burn of building tension punctuated by occasional outbursts of violence, but it's past the one hour mark before things really erupt... and the film is only 77 minutes long. There's really only one substantial fight in the whole film, but that one more than pays off. It's a remarkably fast and savage duel between two obviously skilled performers. I think it's only semi-choreographed - it has the feel of the Donnie Yen vs Wu Jing fight in SPL, after it becomes an unbroken take and you can see they're really going for each other.
The fight is probably over a bit too soon but for a few minutes it is utterly compelling, and exactly what you'd hope to see in a film from veteran fight coordinators and stuntmen. Hopefully it will lead to bigger budgets for the team to expand on their vision further. The story leaves plenty of room for sequels.
Crew
| | |
| --- | --- |
| Director | |
| Writer | |
| Cinematographer | |
| Editor | |
See also
External Links