All About Lily Chou-Chou (2001)
Directed by
Genre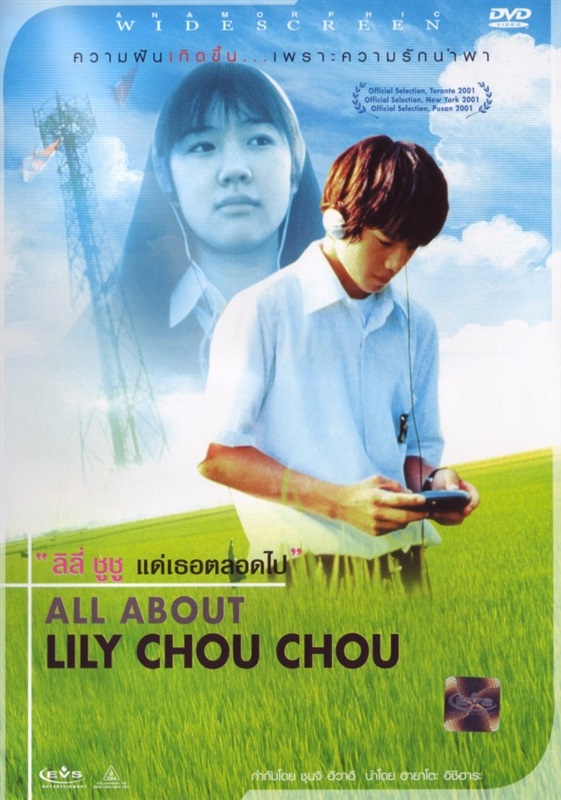 Reviewed
by Simon
on
2021-08-08
A young boy is being bullied at middle school but finds refuge in the music of a mysterious artist named Lily Chou-Chou, and a community in her fans when he sets up a message board dedicated to her. Meanwhile in real life he and his classmates experience all the horrors that adolescence can bring to bear on them, each dealing with problems in their own way - some better than others.
I first saw ALL ABOUT LILY CHOU-CHOU at a film festival in 2002, having only recently discovered Shunji Iwai via Swallowtail Butterfly and Love Letter, both of which I considered to be masterpieces. Lily Chou-Chou kind of knocked me sideways, as it wasn't what I went into the cinema expecting to see, and I wasn't sure what to make of the experience. I've been wanting to revisit it ever since, but also a little apprehensive.
Having finally caught up with many of Iwai's later films recently I felt prepared to give it another chance. Films like A Bride For Rip Van Winkle show that this was closer to the direction Iwai was heading in than Swallowtail Butterfly (still an anomaly), but is not quite like any of his other films - or indeed anybody else's, except perhaps the same year's Blue Spring to some degree.
The story was originally published as an online novel and Iwai set up a fan site for the fictional Lily Chou-Chou with a message board on which he posted as the characters, and many of the messages that appear on screen in the film are apparently actual messages from the site's users.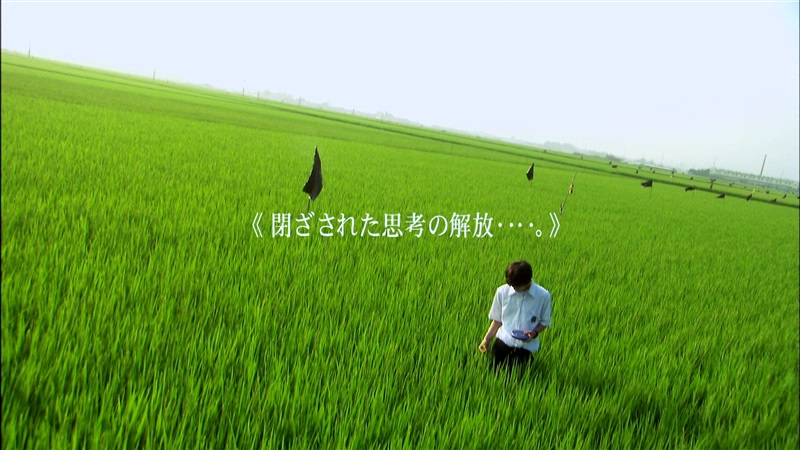 The film approaches its story indirectly and episodically, with scenes that don't follow a conventional narrative structure and only really add up to a plot when you piece them together at the end... it does have that much in common with SWALLOWTAIL BUTTERFLY I suppose. It has a rather naturalistic style that makes it feel documentary-like at times - particularly on the trip to Okinawa, which is all filmed on consumer video cameras.
Despite the name of the film, Lily Chou-Chou doesn't put in an appearance all that often, even musically - pretty sure there's more Debussy than there is Lily in the soundtrack. I didn't recognises Ayumi Ito as the talented pianist until quite late in the film, but it is indeed Ageha and it does seem to be her playing the piano. Yu Aoi is immediately recognisable (now) in her first collaboration with Iwai, and it's easy to see why he gave her a lead role in Hana and Alice.
ALL ABOUT LILY CHOU-CHOU is a powerful coming of age story, heart breaking and horrifying and beautiful all at once. It's not an accessible film, it doesn't invite you in and try to make you feel comfortable, doesn't explain things and isn't going to make anything easy for you. Shunji Iwai has been accused of being overly sentimental on occasion but that certainly isn't the case here, it's ruthless.
It's running time, obtuseness and harrowing content all mean it's not the Shunji Iwai film you should start with (HANA AND ALICE if you're asking), but I think it was his most successful film so logically it was where many people did start and it must have worked for them, so what do I know?
Crew
| | |
| --- | --- |
| Director | |
| Writer | |
| Producer | |
| Soundtrack | |
| Cinematographer | |
| Editor | |
See also
External Links