Kung Fu Dunk (2008)
Directed by
Genre
Slick crowd-pleaser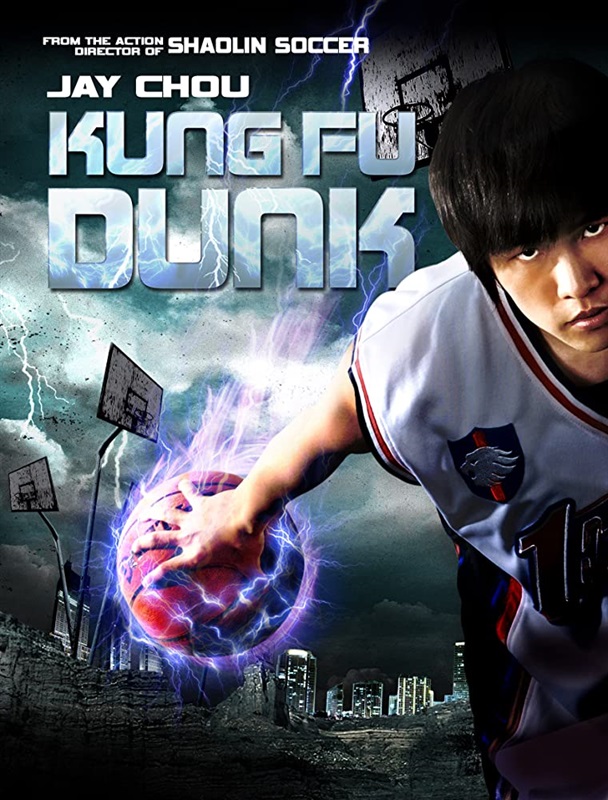 Reviewed by Simon on
2008-02-08
Jay Chou plays an orphan raised in a kung fu school, but kicked out by the corrupt headmaster after fighting with a bunch of thugs in the employ of a nefarious villain. He happens upon down-on-his-luck trickster Eric Tsang, who immediately sees cash potential in the youngster's skills. Basketball is the chosen avenue for riches, and Tsang bids to get him a spot on a University team and to promote him in the media. General success leads to a basketball championship and a really nasty rival team managed by the same nefarious villain of before.
It's all a bit SHAOLIN SOCCER I guess, but not so quirky or ridiculous - the plot sticks pretty close to sports movie conventions, and delivers all the elements the crowd expects from the set-up. You've seen it all before, but it's the kind of stuff it never hurts to see again when it's done well. Luckily it really is done well here (some might say 'surprisingly' with Chu Yen-Ping in the director's chair... I expect he had good 'assistants') - the script delivers and the presentation is slick and stylish. Jay Chou remains pretty much expressionless throughout, but such is his style, and when he does let an emotion flicker across it can be to quite good comic effect. Eric Tsang compensates with a larger-than-life character that he's played many times before (in real life, for instance) who gets many of the films most emotional moments.
Since the film revolves around basketball, it's good that the scenes of basketball matches are suitably rousing. The cast show some real skill, including Chou, and some well done wirework and CGI add that element of hyper-real kung fu skill that make the scenes even more entertaining (assuming you like that sort of thing) and justify the movie's plot/existence.
There's only one significant fight scene in the movie, but it's a doozy in the "one against many" style. Jay Chou appears to do a lot of his own moves, and is quite impressive - he's clearly pretty strong and fast for real, and Ching Siu-Tung's choreography makes him look like a real martial artist. I wish there'd been more, but at least it's a lengthy fight.
Very much the kind of Chinese New Year blockbuster I hoped it would be from the trailer, and recommended viewing!
Crew
| | |
| --- | --- |
| Director | |
| Action Director | |
| Writer | |
External Links