Bad Education (2004)
Directed by
A film for lovers of film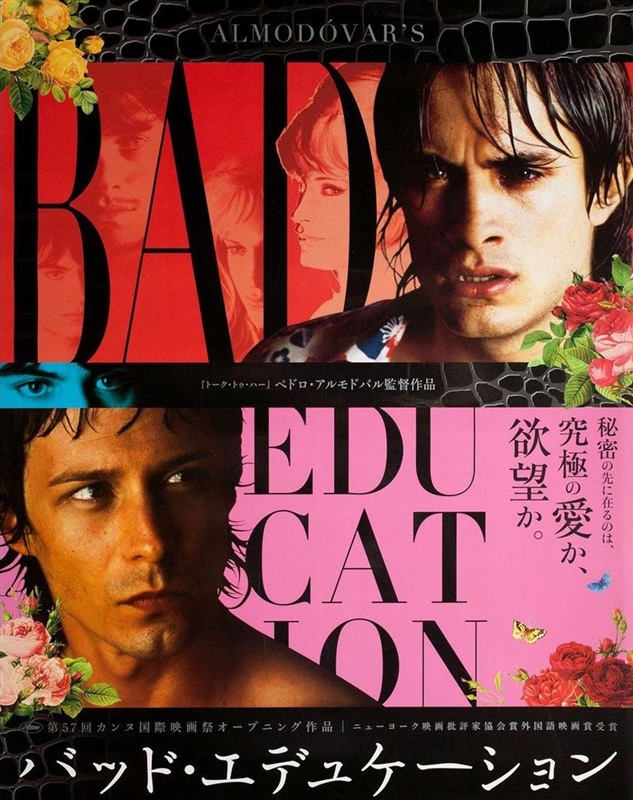 Reviewed
by Simon
on
2022-04-14
Enrique Goded is a moderately successful film director in early 1980's Madrid, who receives a visit from an aspiring actor who identifies himself as a former classmate from junior school and carries a screenplay he has written, inspired in part by their childhood.
Enrique remembers Ignacio very well as he was his first love, and the screenplay moves him powerfully as it brings back memories of their Catholic school and the abuse they received at the hands of the priests. He knows it has to be his next film, and Ignacio is happy to let him make it, as long as he can play the transvestite that the young Ignacio grows up to be in the story.
This is the third time I've watched BAD EDUCATION, and it took watching almost the entirety of Almodóvar's filmography first to properly appreciate its clever convolutions of fiction and reality, the layers of truth and deception that extend beyond the fourth wall.
It's one of Almodóvar's most aggressively gay films, and also one of his angriest - or as close as he gets to angry, anyway. It's clearly a personal film, though to what extent it is autobiographical is one of the film's mysteries - certainly less clearly so than Pain and Glory.
The film is carried by a terrific performance from Gael García Bernal, who had to learn to speak Spanish like a Spaniard for the part, but who clearly relished the opportunity to work with Almodóvar and gives himself completely to the role(s).
The cinematography and production design are amongst the best in Almodóvar's filmography, which is a high bar. It reflects Almodóvar's new-found confidence and growing self-awareness as he experimented and reinvented himself around the turn of the century.
Crew
| | |
| --- | --- |
| Director | |
| Production Company | |
| Writer | |
| Producer | |
| Editor | |
| Cinematographer | |
| Art Director | |
| Soundtrack | |
See also
External Links