Lovers Of The Arctic Circle (1998)
Directed by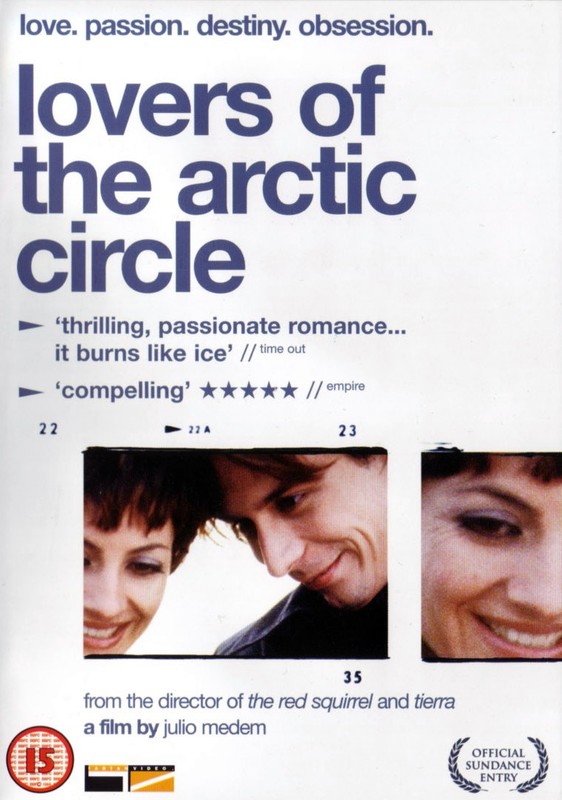 Reviewed
by Simon
on
2022-05-12
Otto and Ana meet as children, first at school and then when their parents start dating. Upon reaching adolescence they become a couple themselves, but as they grow older life pulls them in different directions.
I had LOVERS OF THE ARCTIC CIRCLE on VHS back in the 90's but somehow never got around to watching it, not sure why as I was impressed by Julio Medem's The Red Squirrel, but somehow I was never quite in the mood for this and eventually lost the ability to play VHS tapes and got rid of them.
Since I have worked my way through all Pedro Almodovar's films and somehow not mastered Spanish, it seemed like it might be time to give it another chance. The film tells a non-linear story from overlapping viewpoints, with time being malleable and amorphous. The film has symmetry as its theme, circles and palindromes, and the allure of a land where the sun never sets. It is cryptic and often follows a dreamlike logic where coincidence seems like fate.
I was a little disappointed with the ending, which seemed predictable whilst also being at odds with the film's themes... the circle is broken and symmetry is lost.
It's an interesting journey though, plus the soundtrack is fantastic and there is some inventive camera work, often adopting surprising positions or motions, so the film is rarely bland.
Crew
| | |
| --- | --- |
| Director | |
| Writer | |
| Soundtrack | |
| Cinematographer | |
| Editor | |
| Special Effects | |
See also
External Links