Muertos De Risa (1999)
Directed by
Genre
Reviewed by Simon 7/28/2022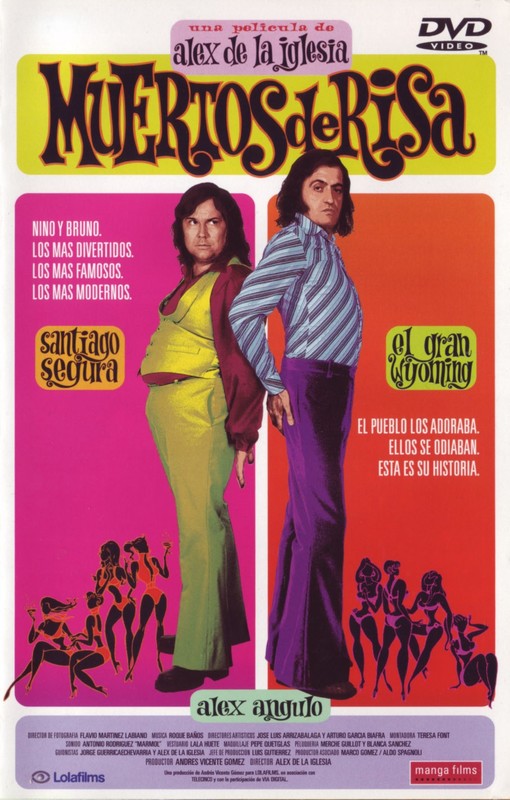 Reviewed
by Simon
on
2022-07-28
An aspiring singer and actor decide to form a comedy duo, with not much success at first until a savvy manager takes them under his wing and they find their USP. They become a national sensation, but off screen their relationship is fraught with jealousy and insecurity which gradually eats away at them.
In some ways MUERTOS DE RISA established the formula for "an Alex de la Iglesia film", but it's a bit rough around the edges and it takes its time to get going - despite showing you how it will end in the first scene.
I like the absurdity things build to, but THE LAST CIRCUS treads similar ground with more confidence, and a much more spectacular climax.
Notes
See also
External Links