Ah Kam (Story Of A Stuntwoman) (1996)
Directed by
Good dramatic film for Michelle & Sammo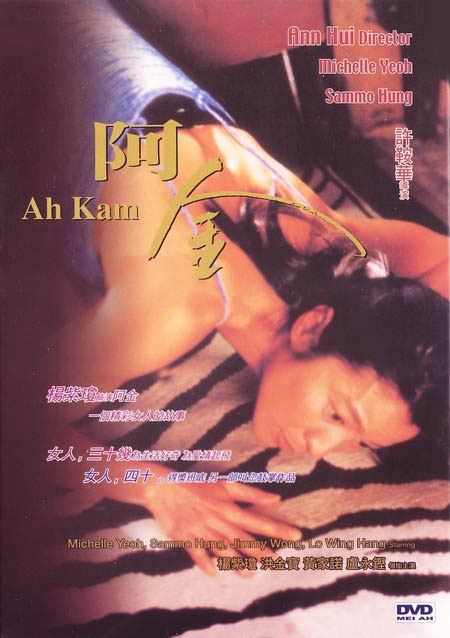 Reviewed
by Simon
on
2005-10-18
I'd avoided this one for years because nobody seemed to have a good word to say for it, which I think is quite unfair. I can't describe myself as an Ann Hui fan, but I'd say this is the film of hers that I enjoyed the most. I agree with other reviewers that the first half is the best, showing a nice insight into the lives of Hong Kong stuntmen in the later 90's, when the profession was starting to die and work was harder to come by. It's a fairly melancholy film, but seeing these actual stuntmen going about their (dramatised) work is a rare treat after seeing the end results so many times. The film also gives Michelle Yeoh and Sammo Hung a good chance to show off their acting abilities, which are sometimes under-appreciated.
When Ah Kam leaves the profession to manage a karaoke bar with her fiance, the film definitely drops in interest for a while, but it's a sad truth that many Chinese women with strong personalities and careers are required to retire when they marry, and it was certainly a part of Michelle Yeoh's own life that was worth reflecting on in the film.
The final third of the film changes tack again, with the introduction of some new characters and a shift away from the character study feel of the film. This part also seems a little bit rushed, with events sampled at intervals and not entirely in chronological order, which may be why it feels like the film was unfinished to some. Whether Michelle's on-set injury was the reason or it was a stylistic choice from Ann Hui, I couldn't say.
Whilst it's true that Ah Kam could have been a better film, I wouldn't say it's a bad film, and it's sufficiently unique as a semi-autobiographical portrait of the HK stunt profession that it certainly deserves to be seen by fans of the cinema that inspired it.
I suppose I should comment on the action, which was choreographed by Ching Siu-Tung (a strange choice since his style is so different from that of Sammo, who plays the action choreographer). Michelle gets to show some of her fluid grace a few times, but the camerawork & editing is not of a very high standard, so it can't be called a good showcase of her skills. It's not an action film, and will not satisfy if that's what you're looking for.