God Of Gamblers II (1990)
Directed by
Less gambling, more farce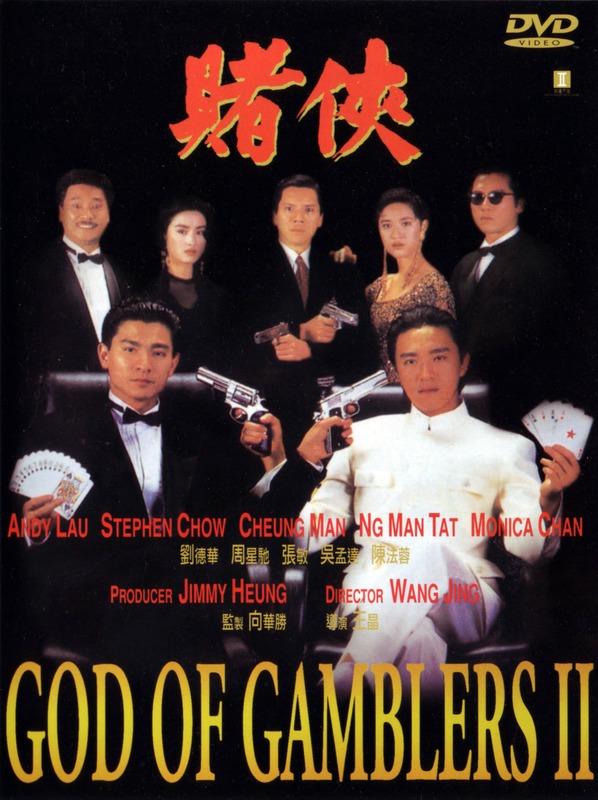 Reviewed by Simon on
2001-11-21
Probably a unique beast, this movie is both a semi-sequel to God Of Gamblers and to its parody All For The Winner (aka Saint Of Gamblers). No Chow Yun-Fat... except in spiritual presence... but we get Andy Lau's character from GOG and Stephen Chiau's character from AFTW teaming up together.
We get an interesting fusion of Chiau's supernatural gambling skills and Andy's more genuine gambling skills inherited from his mentor Chow Yun-Fat. The film is mainly played for comedy, and there's some quite funny moments. Not a huge amount of gambling actually goes on, but there's a couple of very nice action scenes. There's a touch of racism inherited from the original GOG... the Indian character has mysteriously morphed into a Kuwaiti, showing a slightly offensive disregard for ethnology.
Not a brilliant film, but with worthwhile moments. Mei Ah seem to have something against the GOD OF GAMBLERS franchise though, and this DVD is presented full screen with theatrical subs that are frequently cropped by the sides of the screen. Easy enough to follow for veteran HK subtitle readers though.
Crew
| | |
| --- | --- |
| Director | |
| Action Director | |
| Production Company | |
| Writer | |
| Cinematographer | |
| Soundtrack | |
See also
External Links