Gorgeous (1999)
Directed by
Genre
Sweet and well produced romantic comedy starring Shu Qi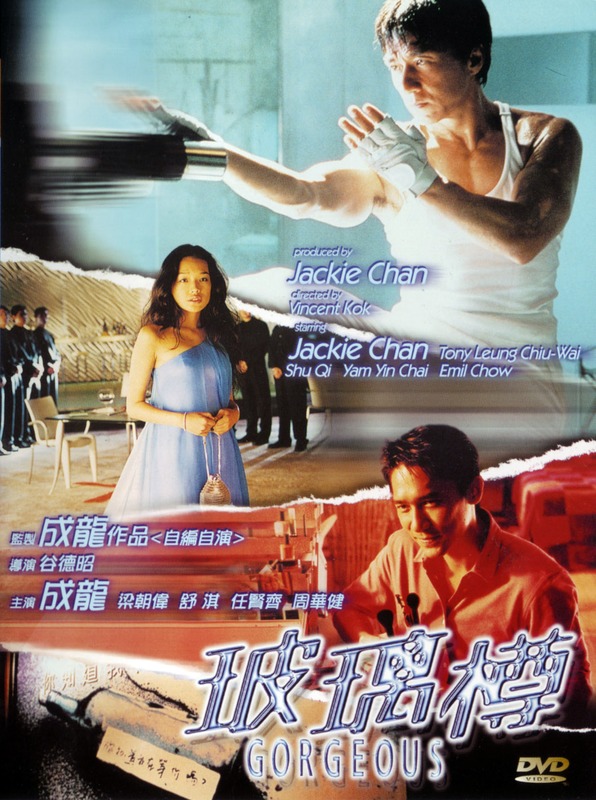 Reviewed by Simon on
2002-02-07
I think that whether or not you will like this movie depends almost entirely on whether or not you like Shu Qi... it's very much her movie. She has by far the most screen time (more than Jackie Chan), and gets to indulge all of her trademark mannerisms and expressions to the full. For me, this was a joy to watch - she is so animated, and her obvious enthusiasm is totally infectious.
I think a lot of people were disappointed with GORGEOUS because they couldn't get over the "Jackie Chan = Action" hurdle. It's not an action movie at all - it's a romantic comedy. It's a very romantic comedy in fact, and all incredibly sweet and nice. Jackie says that he wanted to make a very "positive", "healthy" movie, and it is. Even the bad guys (headed up by Emil Chow in a wonderful performance) are incredibly nice and sweet.
"Throw him in the water... with a buoy! Make sure he has a buoy!"
It's definitely a feel good movie, unless you're one of those people who feel angry/nauseous/bored merely at the sight of Shu Qi. If you are one of those people, then shame on you! Leave the poor girl alone :) There's lots of cameos throughout the film, including one from Tony Leung Chiu-Wai that is excellent and extended enough to get him in the credits, and a very short one from Stephen Chiau.
The movie does have a couple of action scenes - notably when Jackie faces off against midget Australian Brad Allen, who is every bit Jackie's match. These scenes are reasonably long, and feature ridiculously fast and limber choreography, very nicely filmed. Sure, they're not Jackie's best action scenes, but they're certainly a worthwhile addition to his portfolio.
I think it's a shame that the movie seems to have missed the mark with so many people, as I'd consider it to be one of the best romances ever to come out of HK. The production values are as high as only a Jackie Chan movie can be in HK, the performances from all involved are excellent, it's well filmed, and I can't see how it can fail to put a smile on your face
About the DVD from Universe... it runs at 119 minutes, which I think is about 20 minutes longer than the US cut (shame on you America!). That's reason enough to choose this version I presume. It also features very well translated subtitles... even on the extras! There's a 30 minute making of and short interviews with Jackie and director Vincent Kok - all translated for us to appreciate. I can't remember ever seeing that on a HK dvd before.
Otherwise, the disc is not so hot though. The transfer seems very low definition - even accounting for the fact that I was scaling up a non-amorphic transfer to fill the TV, it shouldn't have looked that pixellated. In addition to this, the movie suffers an absolutely terrible 5.1 sound mix - it does improve over time, but for the first half hour or so it really detracted. I really wish they'd stop doing those sound mixes if they can't learn to do a decent job of them. Grrr!
Crew
| | |
| --- | --- |
| Director | |
| Action Director | |
| Writer | |
| Producer | |
| Cinematographer | |
See also
External Links