Heart Of Dragon (1985)
Directed by
Surprisingly turns out to be quite fantastic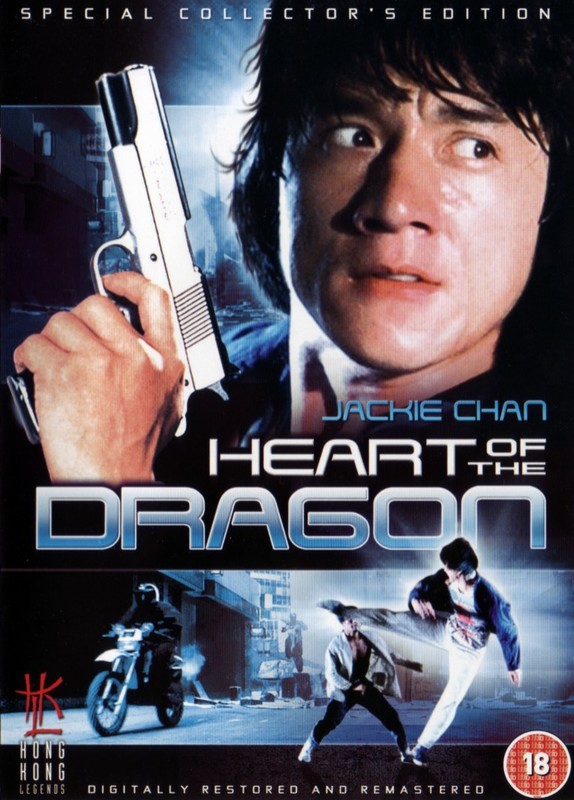 Reviewed by Simon on
2001-12-17
I'd somehow never quite got around to seeing this before. Somehow the idea of Jackie Chan & Sammo Hung in a drama just didn't sound right. Well, it was certainly a brave departure for the two of them, but they managed to pull it off very successfully. Jackie plays a cop whose dreams of travelling the world seem like they will never be fulfilled whilst he has to look after his older brother Sammo - thirty years old but with a mental age of about 5. The movie is perhaps not the most gentle-handed look at the issue, but I found it very moving and convincing. Both Jackie and Sammo put in excellent performances in very atypical roles, and the relationship between them is handled extremely well. You really feel the love the two of them have for each other, which probably has quite a bit to do with the actual little/big brother relationship the two of them had since childhood. Even the child actors that form Sammo's group of friends are really good here.
The movie sets out for your tear ducts or your heart strings and makes a pretty ferocious attack on them - the situation is definitely mined for emotional content to the max. But hey, it works :)
It was perhaps a little too predictable that the movie would end up with Sammo accidentally getting caught up in the affairs of a gang of very nasty jewel thieves and Jackie would end up getting to take a more traditional role as the kung fu cop going against his superiors and even more against the bad guys (err, actually in 1985 that wasn't already traditional for him, was it?). You have to admit that a Jackie/Sammo film with no action at all just wouldn't make you happy though, right? The action climax here makes up for the lack of action in the remainder of the film by being absolutely superb - intense, athletic and really well filmed. Reasonably lengthy too. Even if action is all you care about, this scene is enough to put the movie near the top of Jackie & Sammo's filmography together.
But Heart Of Dragon does manage to deliver on many more levels than the action - there are a number of absolutely wonderful moments throughout, making this one of the best and most well rounded movies that either star has been involved in. Highly recommended.
Crew
| | |
| --- | --- |
| Director | |
| Action Director | |
| Writer | |
| Producer | |
| Cinematographer | |
| Assistant Director | |
| Art Director | |
| Editor | |
| Soundtrack | |
See also
External Links