Isabella (2006)
Directed by
Quite a change of style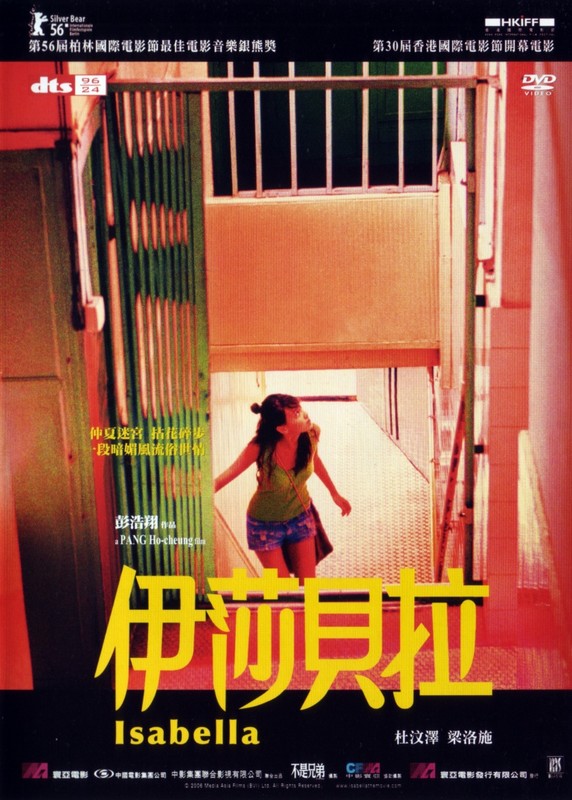 Reviewed by Simon on
2006-08-05
Ma Jan Shing (Chapman To) is a corrupt and lecherous Macau cop, who picks up a young teenager (Isabella Leung) one night and takes her home. The next day she tells him that... well, let's just say that she's not the first member of her family that he slept with. Ma finds himself becoming a reluctant guardian for the girl, but the two gradually begin to bond, and the experience forces him to question the way he has lived his life.
Pang Ho-Cheung is best known for his sharply observed high concept comedies, and the novel Fulltime Killer. Beyond Our Ken was his first attempt at branching out into more serious work, and ISABELLA takes it much further. It's definite festival-bait (and won a Silver Bear at the Berlin film festival, where it premiered) which feels more like the work of Wong Kar-Wai or Lou Ye than of the director of AV (Adult Video). The cinematography is quite lovely, full of saturated colours as it takes us on a tour of the delapidated, old-world feel of Macau before the hand-over and occasional static screens of text tell us about police corruption under Portugese rule.
There seems to be a concerted effort to launch Isabella Leung as a "new face" - rather a weird-looking one in my opinion, but not in a bad way. She does seem to have genuine talent as an actress, though she's not yet matured into the job. Chapman To has been seemingly omnipresent for several years now, mostly eliciting negative reactions from Western audiences at least, but his character here is meant to be somewhat unlikeable and he gives quite a strong performance. The film is much more character-driven than Pang's previous works, with only as much "story" as is required to give his characters room to exist and evolve, and even the characters seem to take a back seat to the evocation of atmosphere at times.
ISABELLA is certainly a different kind of film from Pang Ho-Cheung, perhaps intended to launch his name on the international stage or to create more "respect" at home. Or perhaps he just wanted to try something else. It's definitely an accomplished work and worth a watch, but not as entertaining as his lower-brow efforts (for me at least). Hopefully it's not a sign of a permanent shift of style :-)
External Links