Love On Delivery (1994)
Directed by
Genre
Enjoyable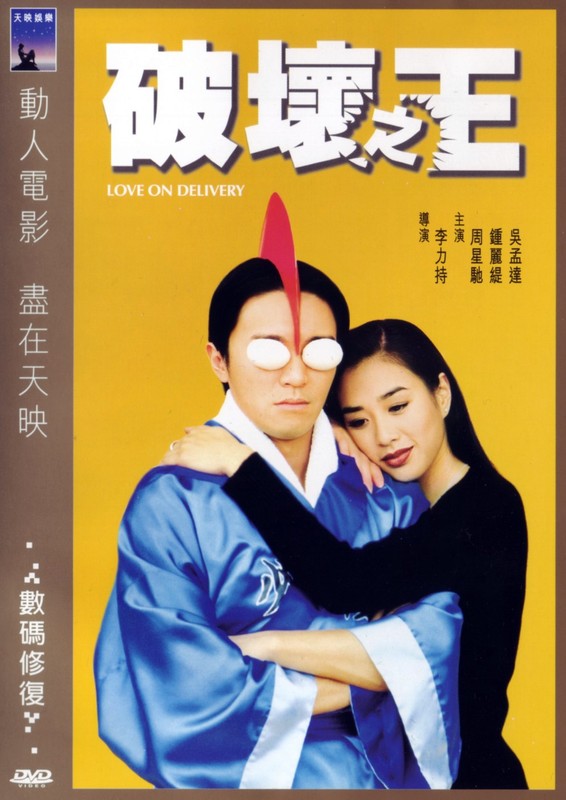 Reviewed by Simon on
2006-11-30
Everybody has the hots for Lai (Christy Chung), especially her Martial Arts teacher - but she's not interested in such a brute. A good-natured delivery boy (Stephen Chiau) falls for her, but unfortunately he finds that she's also not interested in cowards. What she's looking for is a hero. He sets out to become one, by learning Chinese Kung Fu from sifu Ng Man-Tat, though the teacher's intentions seem less-than-honorable.
This is a nice Stephen Chiau movie from director Lee Lik-Chi, not deviating far from the mould but managing to feel as fresh and be as entertaining as his films generally are. Christy Chung makes for a pretty good lead actress, despite obviously being dubbed by somebody else, but it is the Chiau-Ng chemistry that provides the film with it's spine.
The film is wilfully silly, even stupid in places, but perhaps not as absurd as some of his gags can be, meaning it is one of his more successful films overall. Of course the production values are not up to the standard of his recent self-directed films - but then it didn't take him 3 years to make it (in fact it was one of 3 films he made that year).
If you like some Stephen Chiau, and statistics say that you do... definitely a film to watch.

Crew
| | |
| --- | --- |
| Director | |
| Action Director | |
| Writer | |
| Cinematographer | |
External Links