My Young Auntie (1981)
Directed by
Genre
Kung fu doesn't get much better than this!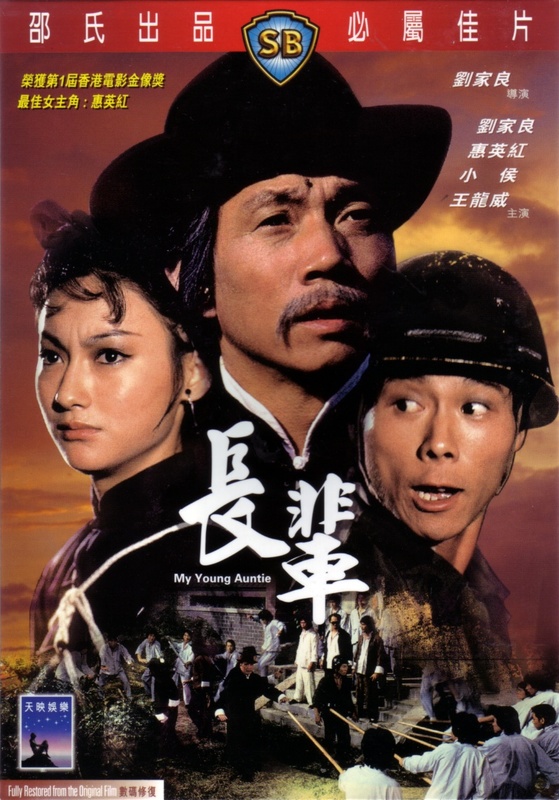 Reviewed by Simon on
2021-04-16
The head of the Yu family is mortally ill, and with no heirs his third brother is circling around looking for a payout. To keep the family's assets out of the hands of his villainous younger sibling, Master Yu marries the daughter of his old retainer and asks her to sign over the deeds to his fourth brother's son.
When the new widow (Kara Hui) arrives in Guangzhou and meets the nephew (Lau Kar-Leung) he is horrified to discover that he now has an aunt the same age as his son, but he quickly accepts that by tradition she is now the head of the family and therefore his senior. His son (Hsiao Ho) has been studying in Hong Kong and become enamoured of Western culture, and he does not see any reason to show deference to a country bumpkin no older than him.
MY YOUNG AUNTIE is an engaging take on the theme of tradition vs. modernity from director Lau Kar-Leung, with an above average storyline that gets bogged down a little in places by some irritating characters and embarrassing wigs, but is then entirely brought back up by the numerous fight scenes. The last half hour is pure kung fu heaven, with the cast competing with each other to demonstrate their abilities with a range of weapons and styles.
Kara Hui is awesome (of course) as the young girl pulled in different directions by her age, her role, her conservative upbringing and the allure of modern fashions she has never encountered before. Hsiao Ho is also pretty awesome as the bratty son who feels superior because of his knowledge of Western culture - he is such an energetic presence, constantly in motion, which can sometimes cross a line and become irritating, but only fleetingly.
The talented young cast, which also includes Yuen Tak as one of the villains, put on a great show, showing off their incredible athleticism and virtuosity in a series of blistering fights. They're almost upstaged by Korean super-kicker Kwan Yung-Moon, whose Iron Robe Qigong gives everyone a tough time until Lau Kar-Leung demonstrates to the young ones that age and experience still have some value. The final showdown between Lau and Wang Lung-Wei is another terrific display of skill, albeit with far fewer somersaults.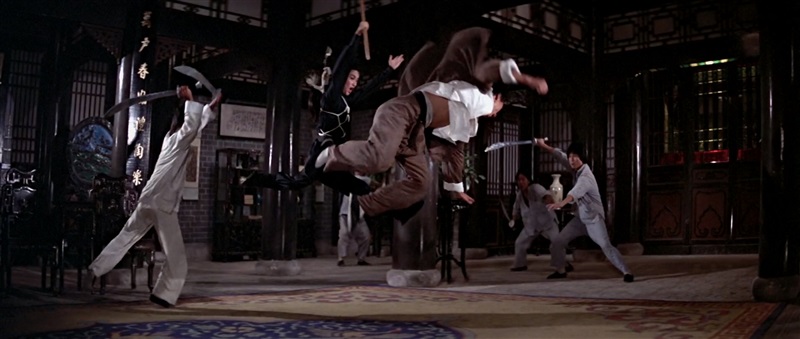 MY YOUNG AUNTIE stands out for the quantity and the quality of the martial arts displays, and is perhaps emblematic of the shift that was happening at the time as traditional martial arts films waned and a new generation of film makers like Jackie Chan and Sammo Hung began to forge a more modern style of action cinema in their own image.
Lau Kar-Leung would revisit the same themes again a couple of years later in The Lady Is the Boss, though in that film it is Kara Hui who plays the Westernised character - she is of course still the boss, as she de facto is in any film in which she appears. It's a much weaker film overall, but somewhat redeemed by another dynamite final reel.
Crew
| | |
| --- | --- |
| Director | |
| Action Director | |
| Production Company | |
See also