Helter Skelter (2012)
Directed by
It's certainly convenient to be pretty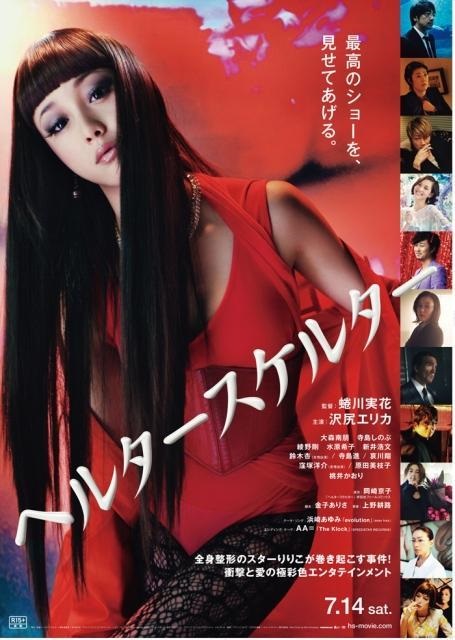 Reviewed by Simon on
2020-08-15
A word at the start: laughing sounds a lot like screaming
Lilico is Japan's top model, an idol of unmatched beauty whose face can sell any brand or product. She's living the dream life of every teenage girl in Japan, with a rockstar boyfriend and legions of adoring fans. Women want to be her, men want to be with her (and/or vice versa).
What her fans don't know is that their idol was once a plain girl from a small village, who was so smitten with the celebrities she idolised that she agreed to undergo full body plastic surgery, to be reborn as a manufactured goddess.
The experimental surgery requires regular maintenance and a regime of drugs to stop her body rejecting the transplanted foreign tissue that now makes up much of its exterior. Her beauty has a shelf life, and Lilico is acutely aware of it.
When a new model emerges on the scene who is younger, prettier and probably nicer than her, Lilico senses the end of her reign approaching and starts to fall apart - mentally and physically.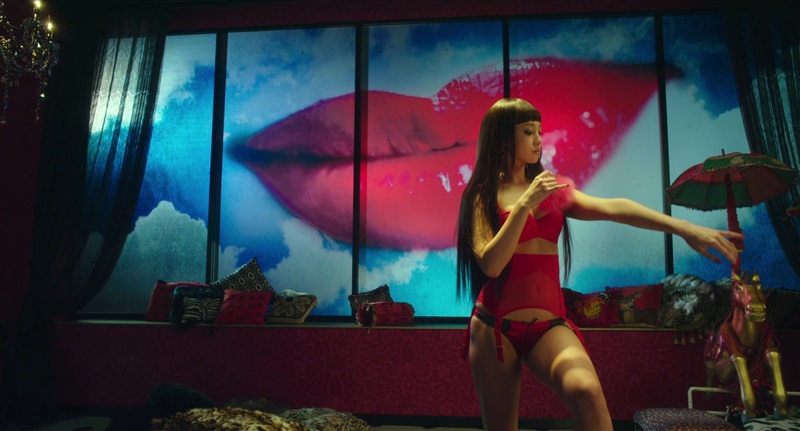 HELTER SKELTER was directed by Mika Ninagawa, apparently one of Japan's most famous fashion photographers. Her fame seems well deserved as the film is stunning to behold, full of startling colours and compositions that would make Christopher Doyle proud (or inspire Sion Sono to make ANTIPORNO). Her experience in the fashion industry brings a sense of authenticity to the film's depiction of it - presenting a facade of glamour that is gradually stripped away to reveal a rotten core.
Erika Sawajiri was the perfect choice for the role of Lilico, being a youth idol that achieved popularity and then became a pariah for behaviour that did not conform to the public's expectations of that role. HELTER SKELTER marked her return to acting after going through this roller coaster of adoration turning into castigation - an experience that no doubt made it easy to relate to Lilico's rise and fall.
I'm not entirely ashamed to admit that Erika Sawajiri's appearance on the cover was probably the main reason I picked up HELTER SKELTER - she looks absolutely stunning and Mika Ninagawa clearly knows exactly how to present her beauty for maximum effect.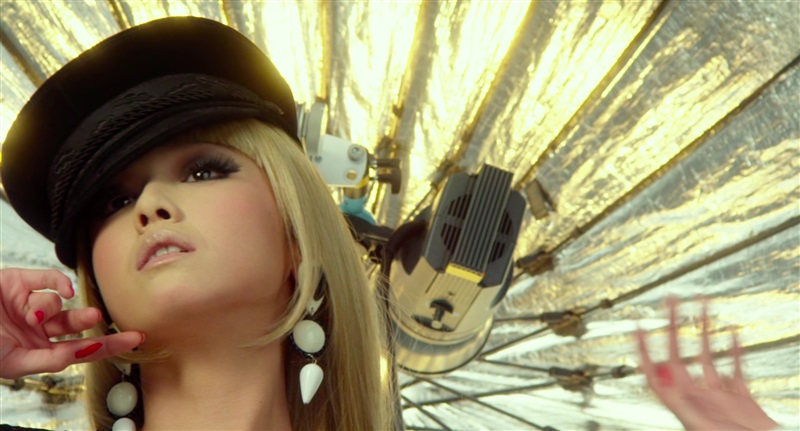 The film proves that she is more than just a pretty face though, her performance is genuinely remarkable. Whether it's the superficial public charm of Lilico the superstar or the spoilt cruelty she exhibits backstage, or the fragility and fear as cracks start to appear, or the state of terror and despair she descends into as she sees her success slipping away, Erika Sawajiri is convincing and compelling at every stage.
It's the kind of risky role that could either lead to accolades and awards or end a career, depending on how it landed. Since her career was already pretty much over I guess it wasn't that big a risk, but her performance landed well anyway and she took home a well deserved Best Leading Actress award at Japan's Academy Awards.
The success of the film saw Sawajiri's career rehabilitated and she went on to star in a number of films and TV series over the decade until, perhaps in a case of life imitating art, she was arrested for possession of drugs in 2019. After pleading guilty she announced that she would not be returning to public life.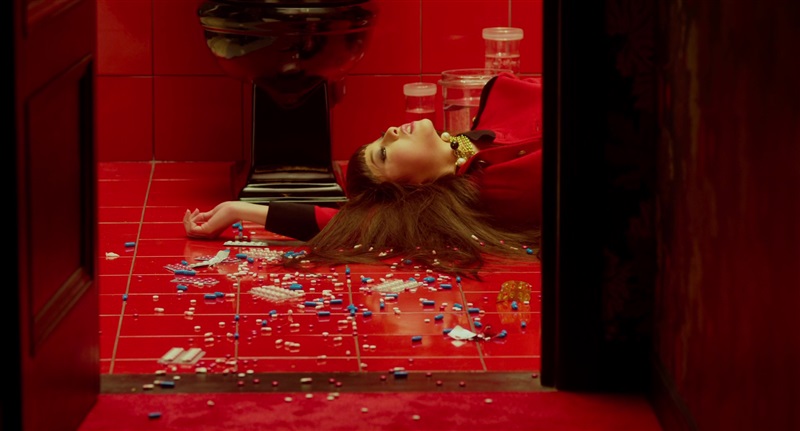 Mika Ninagawa's film (based on a manga by Kyoko Okazaki) is an impressive takedown of Japan's obsession with youth and beauty, and the destruction that idol culture inflicts on those who captured by the allure of fame and adoration. The stunning cinematography and art direction present a perfect visual metaphor as the film strips away the superficial glamour and beauty to reveal the corruption and emptiness that lurks beneath the facade.
The film isn't perfect and could perhaps have been tightened up a bit in the editing room - a framing device of a police investigation into the clinic where Lilico's surgery was performed is under developed and would probably have been better trimmed down to a third act reveal.
The film is at its best when the focus is on its star - and thankfully that is exactly where it is most of the time.
Crew
| | |
| --- | --- |
| Director | |
| Writer | |
| Cinematographer | |
See also
External Links