The Blood Rules (2000)
Directed by
Mak's debut shows promise, but he hadn't quite developed it fully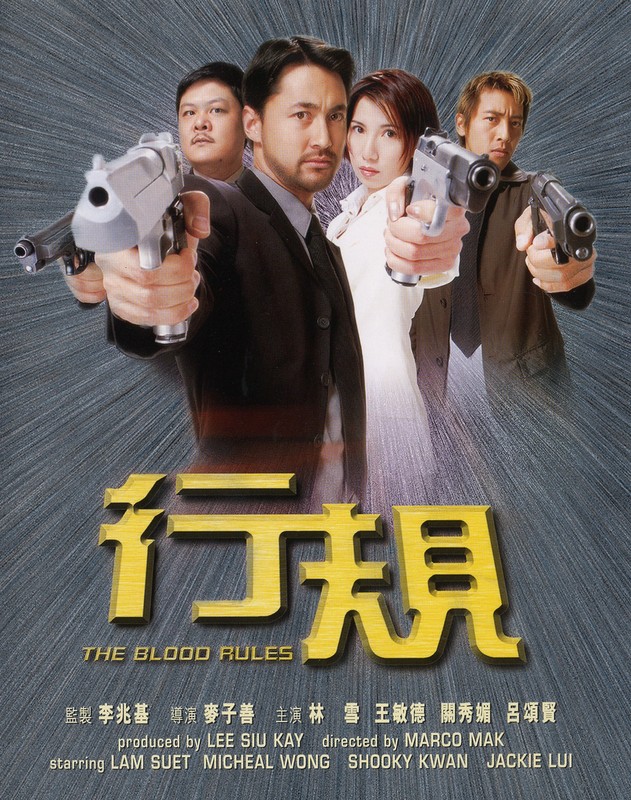 Reviewed by Simon on
2001-12-24
Well, I guess I set myself up for a fall. After enjoying Cop On A Mission so much I went back home & put on Marco Mak's directorial debut, THE BLOOD RULES. Whilst the movie has some stylish moments and did keep me interested, overall I was disappointed. The movie is about a gang of super-cool thieves played by Michael Wong (bad start), Suki Kwan, Jackie Lui and Lam Suet. It opens with a very stylish robbery showing how smart and well organised they are, and also how ruthless. It then explores their characters, in particular the weaknesses they each have when it comes to relationships, and the problems that causes.
In many ways it is an interesting movie, but I guess I was hoping for something more. The fundamental problem for me was why these super-cool, intelligent and ruthless people would make such glaringly bad decisions in their private lifes. The movie explores the repercussions, but never why they would make them in the first place. It made the whole thing seem rather implausible to me... they simply should have known better!
The highlights of the movie were some very well filmed shoot-outs, Wong Tin-Lam playing a similar overweight and understated Triad boss to the one he played in The Mission, and the very charismatic cop who is on the trail of our thieves. It's probably a well above average movie, but not up to the standards of Marco Mak's latest two.
Crew
| | |
| --- | --- |
| Director | |
| Action Director | |
| Writer | |
| Producer | |
Notes
See also
External Links