As Tears Go By (1988)
Directed by
Reviewed by Simon 5/12/2021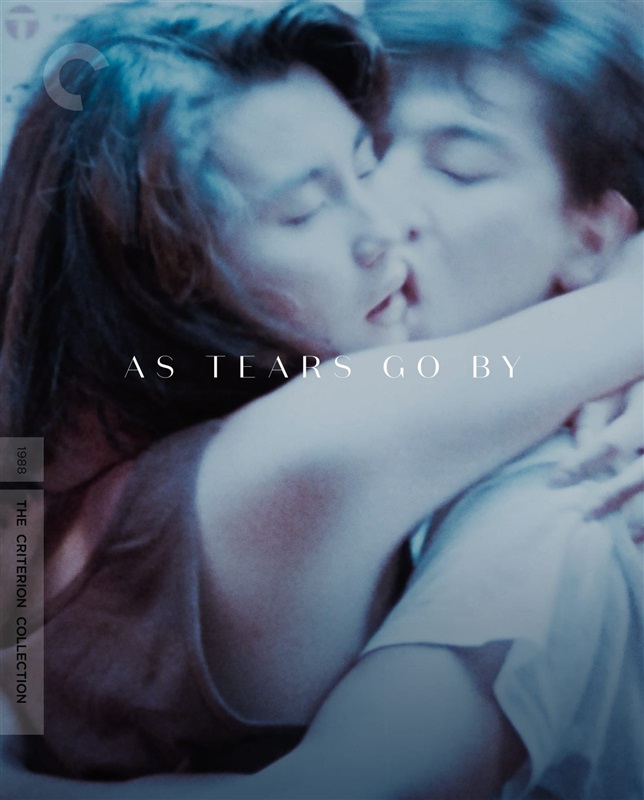 Reviewed
by Simon
on
2021-05-12
Ah Wah is a small time goo wak jai, a hustler and a wannabe dai lo who has only one follower, the volatile Fly. Ah Wah's 3rd cousin Ah Ngor comes from Lantau to stay with him in Kowloon whilst she gets medical treatment, and her soft spoken innocence stirs in Ah Wah the thought of a different life, away from the violence that has surrounded him since childhood. But Fly's dreams of being a big shot lead him into trouble, and it's up to his big brother to bail him out.
AS TEARS GO BY was the debut of Wong Kar-Wai as a director, and whilst there isn't an awful lot in it that would indicate the transformative influence he would have on Hong Kong cinema, it does stand out as having a more developed vision and style than most Triad films produced in Hong Kong. There are no voice overs to detail the characters internal thought processes here, but the performances of the cast communicate them clearly enough. Jacky Cheung is the stand out - his character and performance are both extreme, but he plays it with such conviction that Fly remains believable. Alex Man goes in the opposite direction with an understated performance that gives surprising depth to a role that would often be superficial, as the primary antagonist.
Hong Kong's Triad films sometimes came across a bit like recruitment videos, and since several Triads branched out into film production they arguably were at times. AS TEARS GO BY strikes a good balance of showing both the appeal of the lifestyle and the pitfalls. Sure you can be cool like Andy Lau, but are you really going to end up with Maggie Cheung?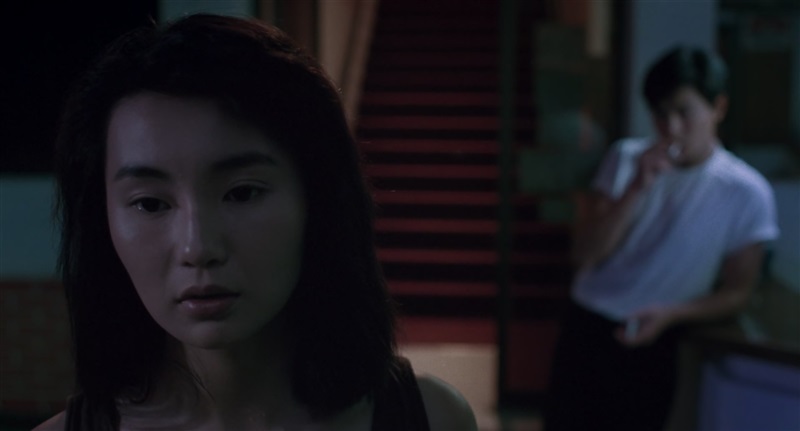 Wong and DOP Andrew Lau give the film a polished look, with the neon-lit city nights contrasted with the naturalness of rural Lantau (before the airport moved there) to illustrate the different worlds Ah Wah finds himself torn between. This might have been the film that pioneered the slomo-but-not-slomo technique that became a Wong Kar-Wai trademark, filming action at a low frame rate so that it feels a bit like watching very blurry stop motion... but looks much cooler than that sounds.
AS TEARS GO BY is nowhere near as unique or as powerful as Chungking Express or Ashes Of Time, or even its successor Days of Being Wild, so it is tempting to dismiss it as the early work of a director in progress, but it is a worthy film in its own right - even if you do perhaps need to be able to put it more in its historical context to fully appreciate it.
Crew
| | |
| --- | --- |
| Director | |
| Writer | |
| Producer | |
| Editor | |
| Assistant Director | |
| Soundtrack | |
| Cinematographer | |
| Art Director | |
External Links