A Gambler's Story (2001)
Directed by
A great story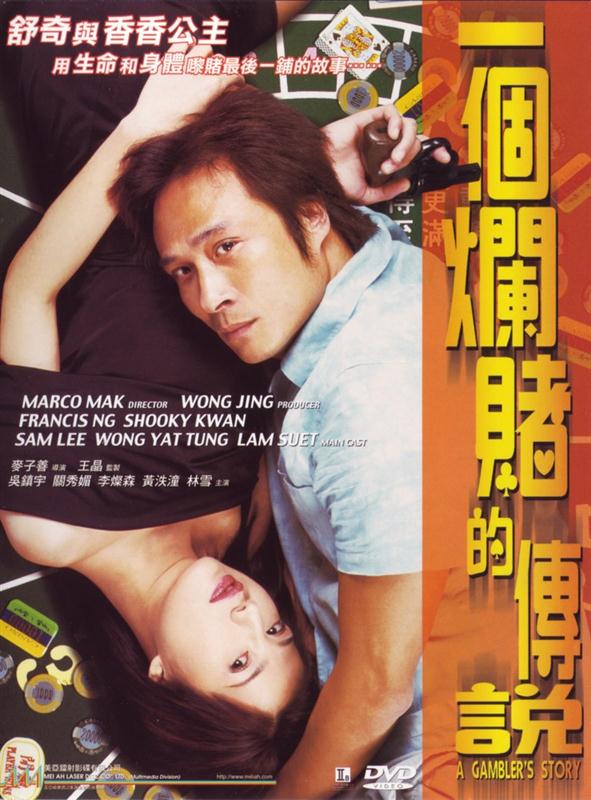 Reviewed by Simon on
2001-11-24
A GAMBLER'S STORY - The latest film from HK's ace editor Marco Mak shows that he has a lot to offer as a director. Having served his apprenticeship as editor to many of the greatest movies ever to come out of Hong Kong (check the guy's filmography!), it's no surprise that the movie has a very clever, interesting visual style. Definitely part of the post Wong Kar-Wai new wave of HK movies, this is a movie that sits well next to Wilson Yip, Dante Lam or Patrick Leung's better films. Francis Ng and Suki Kwan play compulsive gamblers who both seem cursed with bad luck, and are brought together by a serious of events and a charismatic loan shark. Great characters and performances from both, and an intelligent script provide us with a good set of emotional experiences.
There's some brilliant dark humour, and some quite harrowing bits too. Events and characters range from the absurd to the very realistic, in a way that works very well. Not that much gambling actually happens, and what you get is a far cry from the stylised scenes of God Of Gamblers, but it does a very good job of conveying the 'rollercoaster' excitement that inspires these gamblers (the actual intercutting of footage from a rollercoaster is not terribly subtle, admittedly!). I don't know what it is about gambling movies, but AGS also contains some seemingly very racist moments. The ending of the movie is a little bit disappointing, though I might have taken it better if I hadn't had to spend 20 minutes trying different players and eventually virtually scrubbing the disc clean to watch it
The closest film that I'd use as comparison to A GAMBLER'S STORY is Yip's Juliet In Love, though it's not a very close comparison. I enjoyed this film tremendously, and strongly recommend it to all comers. Marco Mak definitely shows a lot of promise as a director - lets hope he doesn't get collared for the next big budget action flop though.
External Links