Love in a Puff (2010)
Directed by
8/10 - A very ordinary love story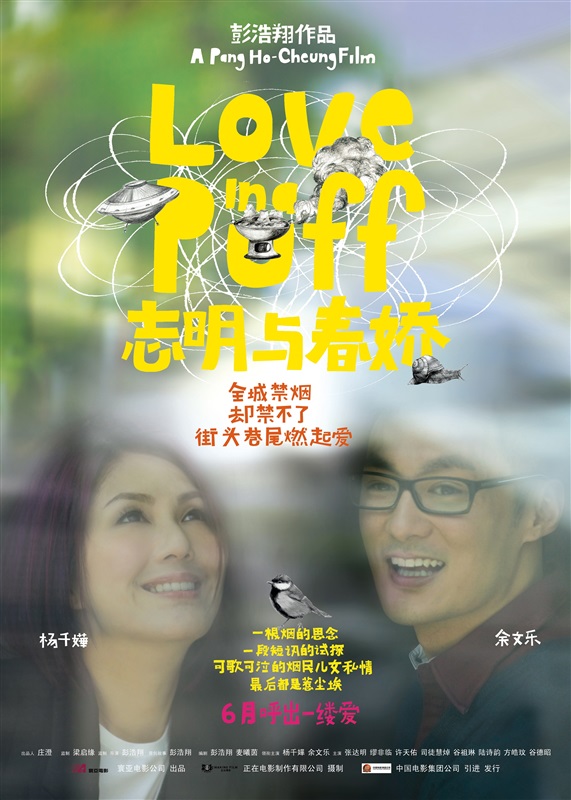 Reviewed by Simon on
2020-06-22
In 2007 Hong Kong introduced a wide ranging ban on smoking indoors and in public places, leading to people congregating at ashtrays in designating smoking areas. Shawn Yu and Miriam Yeung play two such smokers, who might otherwise never have met, and who develop a mutual attraction.
Pang Ho-Cheung hit box office gold with this film, his first foray into the romantic comedy genre... if it can really be called such a thing. The film takes a very down to earth approach to the relationship between the two characters, it's not a case of being swept off their feet or being destined for each other - it's just two ordinary people who find each other attractive, and aren't quite sure what to do about it.
The film is anchored by a pair of very naturalistic performances from Shawn Yu and Miriam Yeung, both imbuing their characters with depth and emotional honesty. The film is only intermittently comedic, with most of the run time just being a quite candid look at the situations the characters find themselves in and how they respond.
It shows just how much Pang had matured by this point that he had the confidence to take a story that's so slight and trust that his actors and his direction would make it a compelling experience. There's none of the vulgarity that he made his name with, just a couple of ordinary people doing ordinary things.
As with all of Pang's films, Hong Kong itself is as much a character as most of the cast, with a wealth of small details that evoke the territory's unique flavour.
This more subtle, mature Pang was perhaps a foreshadowing of the remarkable story telling of Aberdeen, though this film doesn't even attempt to cut as deep as that later masterpiece.
The film was evidently successful enough that two sequels have cropped up in the decade since its release, both of which I look forward to checking out.
Crew
| | |
| --- | --- |
| Director | |
| Production Company | |
| Writer | |
| Editor | |
| Soundtrack | |
See also